There will be 4.6 million new manufacturing jobs in the US to fill between 2018 and 2028, according to a new report out yesterday from Deloitte.
THE GAP (SEE CHART BELOW)
Over half of the newly created jobs—2.4 million—are predicted to go empty.
The report attributes this to three main things:
An increase in the skill level required for manufacturing jobs as they make more use of automation.
A loss of many experienced workers as baby boomers leave the workforce.
A negative perception of the manufacturing industry by both students and their parents.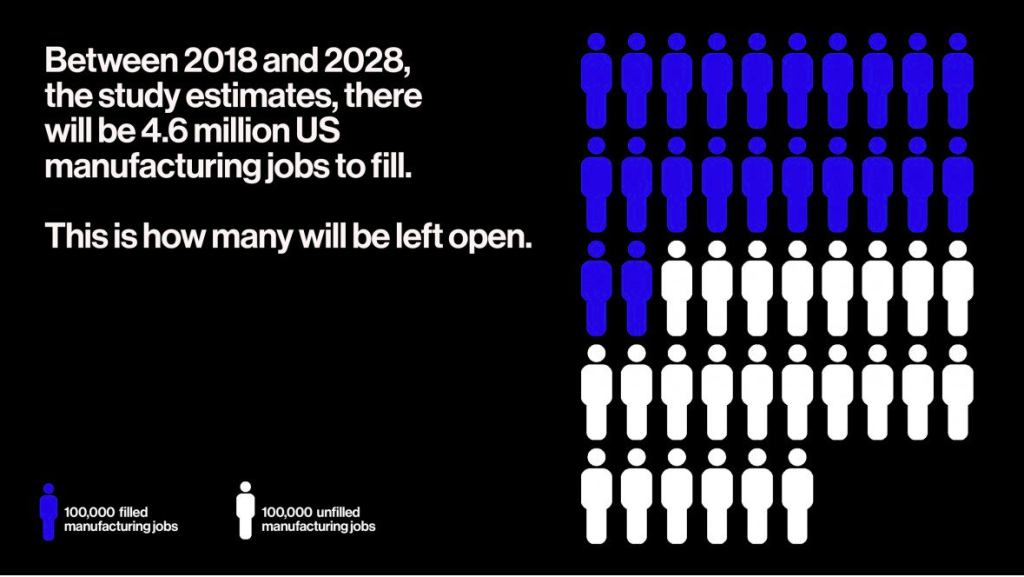 More from MIT Technology Review.