The often-quoted "When the going gets tough, the tough get going …" is attributed to Joseph Kennedy, the father of the 35th president John F. Kennedy. And while there's no real assurance that the elder Kennedy is the source, the principle is one that members of the Technology & Manufacturing Association lives – especially in early 2020.
Manufacturers worldwide were hit mid-March 2020 with an unprecedented dilemma for their plants, customers and employees. A dangerous virus was quickly spreading person-to-person – and projections were at one time that up to one million Americans could be stricken with the disease.
The federal government urged "social distancing" as a resort to stem the tide of the novel coronavirus, and governors one by one began issuing restrictions and demands to "shelter-in-place," except for those workers deemed "essential" – including health care personnel, first responders, grocery and drug store employees, as well as those working at key
manufacturers.
In his emergency declaration, Illinois Governor J.B. Pritzker described "essential" workers as those involved in the "manufacture, distribution, and supply chain for critical products and industries." That included "manufacturing companies, distributors, and supply chain companies producing and supplying essential products and services in and for industries such as pharmaceutical, technology, biotechnology, healthcare, chemicals and sanitization, waste pickup and disposal, agriculture, food and beverage, transportation, energy, steel and steel products, petroleum and fuel, mining, construction, national defense, communications, as well as products used by other Essential Businesses and Operations."
For the most part, that description encompassed many members of the Technology & Manufacturing Association. TMA members began reporting about phone calls from clients and directly from the federal government, requesting they make dramatic changes to their production lines.
TMA members "get going"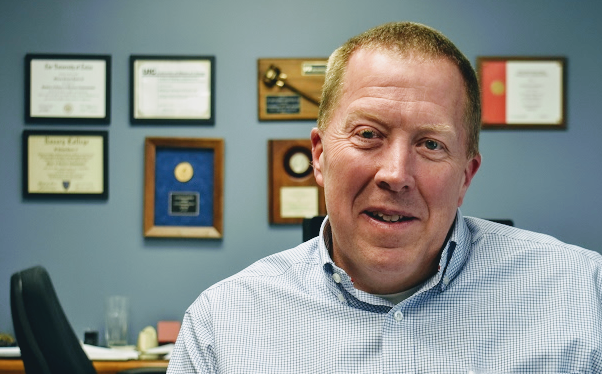 Former TMA Board Chairman Rich Hoster told TMA News Bulletin that his company, Smith & Richardson in Geneva, Illinois, was asked to increase production of six ventilator valve components.
"We currently have them running on six different machines," Hoster said in late March. "In addition, we have seen a spike in defense-related orders."
Colin Cosgrove of Laystrom Manufacturing told TMA News Bulletin that his Chicago-based company began making parts that go to hospitals supporting the nurses and doctors directly related to COVID-19.
"Obviously, those parts were pushed to the front of our production," he said.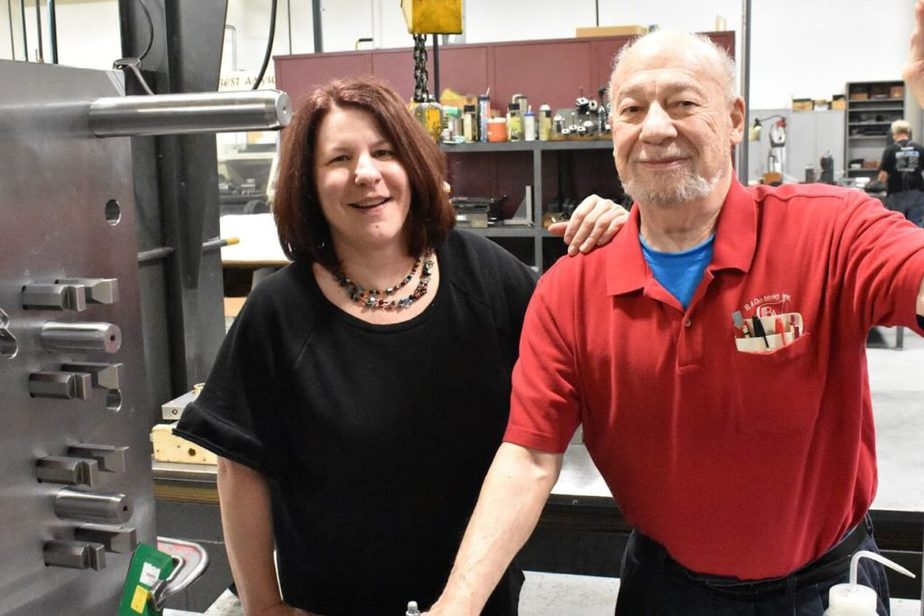 Francine Petrucci of B A Die Mold reported a similar drastic shift in production demand.
B A Die Mold began working on molds that make medical device parts. They also had several molds running at their medical and laboratory supply OEM customers.
"One particular request was for spare components. They absolutely could not have a particular tool go down. To mitigate that possibility, they ordered spare components that normally would not be on hand because the possibility of failure is so remote," Petrucci told TMA News Bulletin. "Under the circumstances, however, they can't risk it."
B A Die Mold also was asked to fast track components for a PERC System mold that is runs a component within the COVID-19 test kits.
That's only a sampling of what one TMA member after another did to adjust their environments to meet chaotic demands as the COVID-19 world flipped upside down.
What was most on TMA members' minds during COVID-19 Crisis
In the midst of the worst, TMA News Bulletin asked Hoster, Cosgrove and Petrucci what was most on their minds.
"First and foremost is keeping everyone safe in our production environment," Hoster said.
Smith & Richardson instituted daily temperature checks and enhanced cleaning to keep their employees safe. They also communicated with their entire team daily to reinforce best hygiene practices, social distancing, cleaning objectives and business conditions. They encouraged their employees to stay home when not feeling well or if an immediate family member was not feeling well.
"We have been stressing these items with the team so they understand that we are on the front lines of this war and need to stay healthy to do our part in producing ventilator components," Hoster said.  "We have also been discussing with employees how to approach their mortgage/landlord, credit card and car loan providers if they had any shock to their families' incomes."
Francine Petrucci said her team was utmost on her mind.
"Some of them have spouses and children that are on temporary layoff," she said. "I know this brings even more stress to the table."
And in a more lighthearted note, Petrucci said toilet paper was on her mind.
"We were running low when the hoarding began!" she said.
What they were already doing that paid off during the crisis
On the other hand, all three TMA members we spoke with could point to practices already in place that made the COVID-19 crisis easier to endure.
Hoster said he was pleased Smith & Richardson had a good management team and an established open communication system. Also, he felt it was good the company had instituted paid sick days so they could encourage team members to stay home if they were not feeling well.
Petrucci said they were grateful to have a roomy facility where employees were able to have their own work areas.
"Being that we are staffed lean, it is working to our advantage now," she said.
And Cosgrove echoed the others' sentiments in a different way.
To him, it was beneficial to have a "culture of caring" in place before the COVID-19 crisis hit. That instilled trust and interest in the team paid off when the "tough had to get going."
Stay Calm. Manufacture On. 
An uneasiness remains about the nation's economic future in light of the world's health crisis. It is yet unknown just how things will unfold in the near and the far future.
Inspiring words should be foremost in the minds of those facing difficult challenges in the days ahead.
Thoughts can help such as Joshua J. Marine's "Challenges are what make life interesting and overcoming them is what makes life meaningful," or Martin Luther King Jr's "If you can't fly then run, if you can't run then walk, if you can't walk then crawl, but whatever you do you have to keep moving forward."
Keep going.
Used by Permission. By Fran Eaton. From TMA News Bulletin March/April 2020