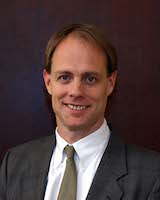 Coalition for a Prosperous America's CEO Michael Stumo thinks it may be a good think to expand Chinese tariffs. He writes in an op-ed this week:
As a result, half of the imports arriving from China are now subjected to U.S. tariffs. This has provided breathing room for struggling U.S. manufacturers across a wide array of industries — everything from steel and aluminum foundries to smaller machine ships and metalworking companies. And China has been forced to absorb any resulting and additional costs. Notably, inflation in the U.S. remains low, demonstrating that consumers aren't seeing predicted price increases.

Because Beijing remains unwilling to meet the United States halfway on reciprocal trade, President Trump must now consider expanding his tariff measures, in my view. The Coalition for a Prosperous America (CPA) recently examined the consequences of a wider tariff scenario: a potential, 25 percent, across-the-board tariff on all Chinese imports.

Our research found that such a move would add up to 1.05 million U.S. jobs over five years, with GDP increasing by an additional $167 billion.
Mr. Stumo was a guest at the Technology & Manufacturing Association earlier this summer, and a year ago.  More on his visits:
https://tmanews.com/2018/06/tariffs-and-manufacturing-coalition-for-prosperous-americas-michael-stumo/
https://tmanews.com/2018/06/why-should-congress-embrace-the-trump-administrations-tariff-strategy/