"I never thought of myself as a woman in the business. I just happened to be a woman in the business," Janet Kaiser, the owner of two Chicago area manufacturing businesses, says.
Janet Kaiser says when she first took over Century Metal Spinning in 1979, the company would never have had the work it did simply because she was a woman in the industry.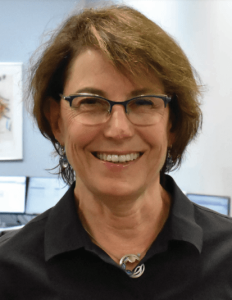 "We had to know what we were doing. It was always a side benefit to be a woman in the business," she told TMA News Bulletin in a recent interview. "It helps customers check the box on a form, but that's not why we have the business we have. We have this business because we deliver."
The services and products Century Metal Spinning located in Bensenville IL, delivers includes supplying spun metal components for aerospace, defense, industrial and commercial manufacturing around the globe.
Being a third-generation maker, Janet points to her grandfather and father as key reasons why she chose manufacturing as a career.
Her grandfather, who started his career as a movie projection engineer, designed crucial products useful in theatres, and started Ex-Cell Metal Products to produce them. Janet's father took over the company and built it for 50 years. During that time, as so often is the case, Janet and her siblings became very familiar with the family business — in this case, learning firsthand about machines, tools, materials, and production. Janet went on to obtain a bachelor's degree in business, and then attended Triton College at night. There she took classes to learn all she could about machining through the school's industrial trades program, along with courses in CAD design, metallurgy and pneumatics. During the day, she was assuming leadership at Century Metal Spinning.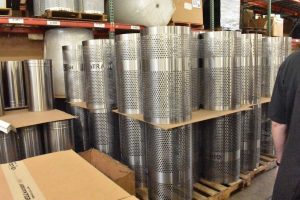 "I brought projects to class at Triton College and the teachers helped me figure out how to make them," she said.
While growing Century Metal Spinning Company, in 2007, Janet became owner and CEO of the family's business Ex-Cell Metal Products. The company's name was changed to Ex-Cell Kaiser LLC. It is currently located in Franklin Park, Illinois.
In 2011, Janet's success was recognized by the Technology & Manufacturing Association when they honored her with the Rose Mottl Leadership in Manufacturing Award.
Both businesses Janet oversees are busy these days. When asked how she successfully manages and directs two thriving companies, along with using the skills she's accumulated over time, Janet shared her industry-valued experience and expertise.
"I think over time you find out what you like to do and what you're good at, and you hire people to do the other crucial jobs. At this point, I don't work in the shop," she said, smiling, "They probably would kick me out of there if I even tried to turn something on."
She continued, "But you know, it's the business side and the customer relations and building of the client base that's also important. For the finance part, it's important to get a good accountant to give you guidance. At the same time, you have to learn how to direct them."
The same is true from the legal standpoint, she said. "Finding good people to cover those bases and give the right advice, and then internally having good operations people is important."
Considering the current industry emphases on work culture, TMA News Bulletin asked Mrs. Kaiser how realistic it is to strive for a company team consisting of 50 percent of men and 50 percent of women.
"I guess it just depends on your philosophy. I wouldn't necessarily target that," she said. "We look for people who can do the job. We don't go out of our way to find a man or woman, or whatever diversification you want to add to the mix. It's hard enough to find people."
"That can be your philosophy," she said, "but it's just where you want to put your resources. If you're wanting to maintain a contract or even expand your opportunities, you got to deliver on the work itself. But I think it's great if somebody wants to really work towards and build that balance."
As with all businesses, Ex-Cell Kaiser is adapting to the changing times with the products they're offering, ranging from janitorial accessories and trash receptacles to adding decorative waste and recycle containers used in indoor and outdoor public venues and spaces.
At Century Metal Spinning, the engineers and machinists have become world-renowned for their unique skills in working with titanium products that have been used in aeronautics – including space vehicles.
Janet is serving on the TMA Board of Directors for a three-year term. It's the second time she's offered her time and energy to the Association. During her first time on the Board, the late Egon Jaeggin served as Board Chairman. It was in 1989.
"He was an inspiration for me, and I was fortunate to serve on the TMA Board when he was chairman. A good soul," Janet wrote on social media. Serving on the TMA Board of Directors once again, more than 30 years after her first term, places Mrs. Kaiser in a position that she valued once as a new business owner.
"I think TMA's Board has a nice group of young company owners involved now," she said. "Whether it is new people or the next generation people, I think that is a real benefit for the organization."
Janet also appreciates the information TMA offers its members about the industry. "I think TMA has done a great job of providing the resources that we need when good information isn't easy to get a hold of," she said.
And besides all this, Janet is a wife and mother of two adult sons, who she often brought to work when they were babies.
There's more, so much more to be said about Janet Kaiser than what can be shared in a TMA News Bulletin profile. Here's how she describes what she and her companies do:
"I just do what I do every day and what we do here at Century is pretty unique. Some of the work that we do we've found that we're the only people that have been able to successfully, such as make a particular part with titanium that's a space-related part. That's not easy work, but we got it done when nobody else could do it. That always feels real good," she said.
And that's a lot to feel good about.
Ex-Cell – Kaiser is in Franklin Park. Century Metal Spinning is located at 430 Meyer Rd, Bensenville, IL 60106. (630) 595-3900
From TMA News Bulletin – September/October 2021 – by Fran Eaton