One TMA member has found a way to provide work experiences for high school students with special needs.
At an event recently held at Innovative Components, President Mike O'Connor said it is important to reach high school aged students. One item O'Connor focused on was the program his company runs which recruits students from local high schools. He also discussed the working relationship his company has had with Township High School District 211 and Township High School District 214 through programs for students with special needs.
"We are grateful for Innovative Component's partnership with the District in creating opportunities for all students," said District 211 Director of Special Education Renée Erickson.  "It is through this partnership our students can experience the world of work, with the real potential for post-secondary opportunities in continued education, training and employment."
Following the opening remarks, the delegation, as well as representatives from Districts 211 and 214 walked through the workshop. Inside they were greeted by a recent Schaumburg High School graduate who discussed the nature of his job with Innovative Components. The group also observed special needs students from District 211's Higgins Education Center packaging one of the many styles of nobs created by Innovative Components.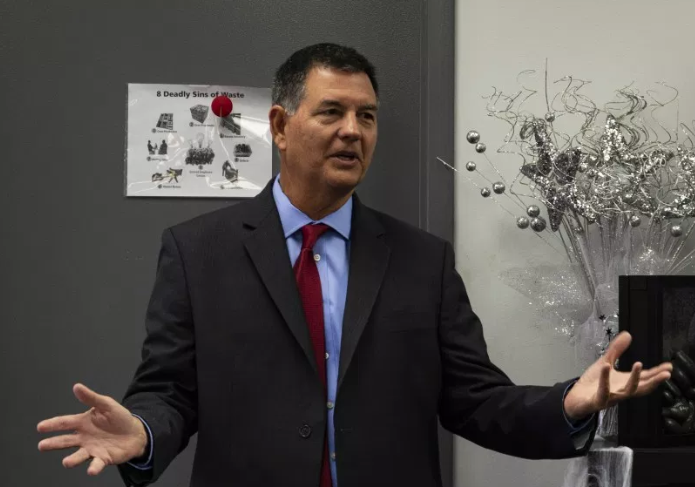 More about Innovative Component's outreach at D211 Website post.
More about President Mike O'Connor on TMA News Bulletin profile.