Seven Illinois business owners were willing to share publicly how amending the Illinois Constitution to initiate a progressive tax would be detrimental to their employees and their businesses. The constitutional change will be on the November 3 ballot in Illinois.
What would amount to as another tax hike would devastate Rene Hernandez' startup and discourage Denise Smith's growing physical therapy services. They, along with Amy Morgan, are just getting their businesses on solid footing. 
On the other hand, more established business owners such as Teresa Beach-Shelow, Nicole Wolter and Peter Orum are just as concerned how yet another tax would negatively influence the prices they can offer in competition with similar businesses in nearby states. The same concern Althea Mottl has as the member of a fourth generation of manufacturers. 
Employee benefits, wages will be affected, as will the company's ability to update machinery, as well as expand and update buildings.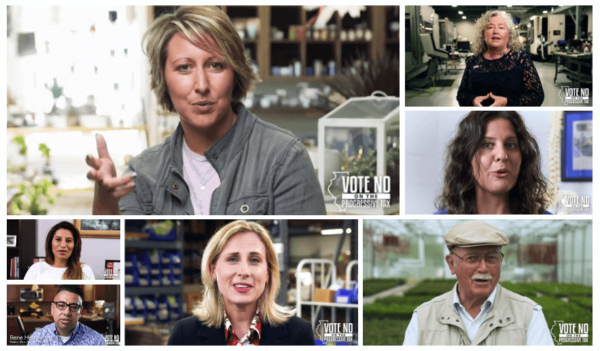 Hear what these seven Illinoisans have to say about their businesses, the Progressive Tax proposal and why they were willing to tell their stories: 
Teresa Beach-Shelow of Superior Joining Technologies
Nicole Wolter of HM Manufacturing
Althea Mottl of Atlas Tool Works
Denise Smith of Smith Physical Therapy
Rene Hernandez of Don.Abel & Rene Distribution
Peter Orum of Midwest Groundcovers