SCHAUMBURG – The Technology & Manufacturing Association staff is not only reaching out via phone, email and social media to TMA members during the region's COVID shelter-in-place order, they're also stepping up as schedules allow to assist with local volunteer efforts.
"How can we assist your company during this historical time?" TMA staff is asking the association's manufacturing members one by one.
And when they're not on the phone or laptop answering questions, TMA team members are doing what they can to help their communities during the crisis.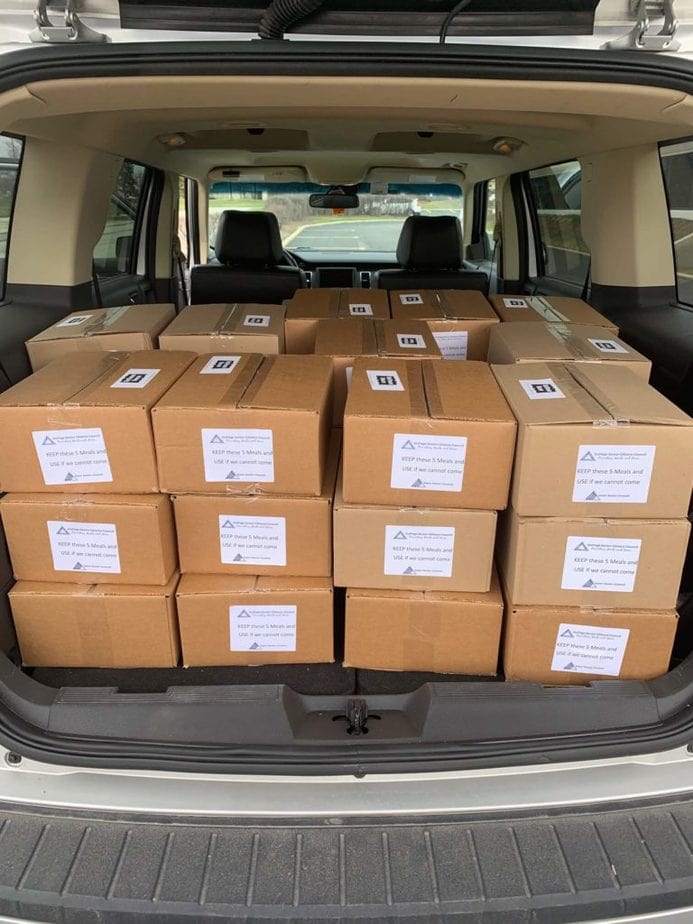 The DuPage Senior Citizens Council, which serves DuPage and Kane Counties, put out a call for volunteers on Facebook, and TMA's Chris Murin  responded.
"They gave me a route to deliver boxes of shelf-stable food to different recipients throughout Glendale Heights, which I've now done," Murin said.
Watch for other TMA staff volunteer activities to be added here over the next couple of weeks…