"Community"
It's a word that energizes some people and drains others. A concept that stirs delight in extroverts and painful stress among introverts. 
Nevertheless, humans are social creatures. We are each better when we are part of that word "communities." 
That whole concept was put to the test like few other times in history over the past two years.
The COVID pandemic shut down all-but-absolutely-necessary interaction with other humans. Only businesses deemed "essential" remained open and functioning during the beginning of the historic ordeal. Opportunities to be with others were severely restricted – and the world paid a heavy price as a result. 
Symptoms of depression, isolation, frustration, and alienation began plaguing a normally active social network and affecting overall production. The world learned that communities are crucial. 
Right away, the Technology & Manufacturing Association began getting urgent emails and phone calls from TMA members with questions pertinent to their businesses.  
Questions such as these came into TMA: 
Is my business considered "essential"? 
What kind of COVID transmission protections do I need to provide for my employees and team members?
How do I find what I need to provide that protection? 
If I continue to work on these important projects, could I be endangering my business? 
The urgency of an in-place network that could answer those questions, provide insight into what others were doing, and adapt to online communities became quickly evident to the association. 
And the needed answers emphasized the need for each of TMA's members to be part of a variety of communities that were well-oiled, functioning, and adaptable. 
Again, "Communities."
Until this point of TMA's nearly 100 years, most Chicago community needs were met with in-person meetings, events, and programs. That was not an option for the short term. So adaptations were made until COVID-19 could be understood and managed – something that took nearly two stressful years to accomplish. 
TMA moved its crucial in-person member communities to online platforms for the time being. 
Webinars, Zoom calls, emails, newsletters, and other non-contact resources became the primary communication source for TMA members. 
Over the pandemic, TMA hosted and now offers on their website (www.tmaillinois.org) nearly 100 recorded webinars on various topics pertinent to manufacturing.  
Importance of belonging to a supportive business community
Belonging to a supportive community is suitable for many reasons. There are professional benefits to being part of a TMA community. 
Those that participate in TMA communities share their collective knowledge – staying on top of trends, insight into industry challenges and ways to overcome those challenges. Manufacturers have unique experiences and connections with resources that benefit others. Those contacts also often lead to potential business opportunities. 
There are also social benefits to being involved in a TMA community. 
Networking with fellow TMA members was a key reason the organization was first formed in 1925. The founders wrote that such an association would provide an opportunity to develop healthy relationships with fellow manufacturers – and provide help and resources to further their careers, their businesses, and their industry. 
Communities also encourage incredibly when the journey is challenging. One often discovers and is reminded that they are not alone on life's trek and that relaying one's experiences may help others facing similar challenges. 
Being in communities also provides cultural and even health benefits, studies say. 
So the urgency of returning to in-person TMA events as soon as possible after the COVID pandemic became apparent.  
TMA Community Status is "Alive and Well"
"We don't just network; we connect," TMA says. It's now Fall 2022 and the TMA has gradually returned to offering a robust calendar of events, gatherings and tours that are bringing TMA members together in-person again, while continuing to offer online webinars and informative conversations.     

TMA's Engagement Coordinator Justine Ewald says that interest and participation in TMA events are growing and will soon return to pre-COVID numbers.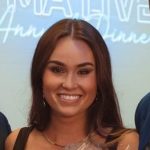 "We're focused on pulling people together to connect, not just network," Ewald said. "It's hard to get people out of their plants now because everyone is so short on staff. We understand that, so we are trying to create events in the morning, at night, in the afternoon – trying to get everyone who can make it at a certain time into the building, to see other people."
Community is crucial to manufacturers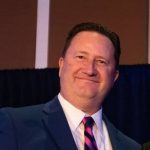 TMA President Patrick Osborne agrees.
"Community is crucial to manufacturers. While they spend most of their time with their heads down, working hard and focused on the task, they are human and need to be connected outside their facility walls. TMA offers that experience, and looks forward to seeing more of those TMA members we haven't seen in a couple of years.
Communities come in all sizes – big, small, mid-sized – just like manufacturers. The Technology & Manufacturing Association is focused on five areas in which to serve its members: 
C

ommunities

I

nformation

T

raining

R

esources 

A

dvocacy 
"We need our TMA members and associates to re-engage to build strong, beneficial TMA communities," Osborne said. "It's the heart and soul of all we offer." that, so we are trying to create events that are in the morning, at night, in the afternoon – trying to get everyone who can possibly make it at a particular time into the building, to see other people." 
EXAMPLES OF TMA COMMUNITIES
Christians in Manufacturing — This community oversees various charitable activities and hosts TMA's Annual Prayer Breakfast.
Finance & Audit — This community oversees the finances of the Association.
Golf — This group hosts TMA's two yearly golf outings.
Manufacturing Education Careers 

— This community assists the Training & Education Department to meet the training needs of TMA members and the industry.

Supplier Network –– This community is composed of Affiliate members that assist manufacturing members with various services they represent.
Women in TMA — This group promotes women at all levels of manufacturing.
Young Leaders — This community engages the next generation of manufacturers.