SOUTH ELGIN – It's something manufacturers lose sleep over – where in the world will we find machinists, CNC programmers and robotics designers to move into the technologically-advanced Manufacturing 4.0?
Behind the doors of U-46's South Elgin High School the earth is shaking for manufacturing's future, thanks to Career & Technical Education instructor Russ Bartz. The man loves teaching and is unquestionably enthusiastic about his students and what he's teaching them.
Mr. Bartz, who has been teaching for 16 years at South Elgin, started tweeting about his students and their accomplishments a few years ago and following his Twitter feed gives a peek into why he's so proud.
You'll see photos of his students showing off their NIMS certificates, and a wall of certifications his students have earned under the title "Got Jobs."  But that's not all Bartz features because that's not all his students have done this year.
In March, Bartz began tweeting photos of his students preparing for the annual Skills USA competition at the state level, and those winners after the contest in Springfield.
In May, Bartz featured photos of his students' wins at TMA's annual Precision Machining Competition.
And in June, he showed photos of his students at Skills USA in Louisville Kentucky.
Brian Kulpa, who will be a senior at South Elgin next year, won first place at the Illinois Skills USA competition, placed second in TMA's CNC Milling Division competition and went on to win 20th among thousands of competitors at the Skills USA national contest.
We've already told you about Bartz' student Hailey Harden, who placed first in TMA's CNC Milling Division this year.
There's no question that Russ Bartz' energy and excitement about precision machining, engineering and teaching is making a difference at South Elgin High School.
And there's no question what he's doing will eventually be seismic in his students career decisions and impact manufacturing just when it is needed most.
No more talking. We're going to let Mr. Bartz' Tweets speak for themselves:
Bartz was rightfully proud of how well his South Elgin High School students did at TMA's annual Precision Machining Competition. In fact, one of his students won the grand raffle prize of a toolbox with tools valued at $2000.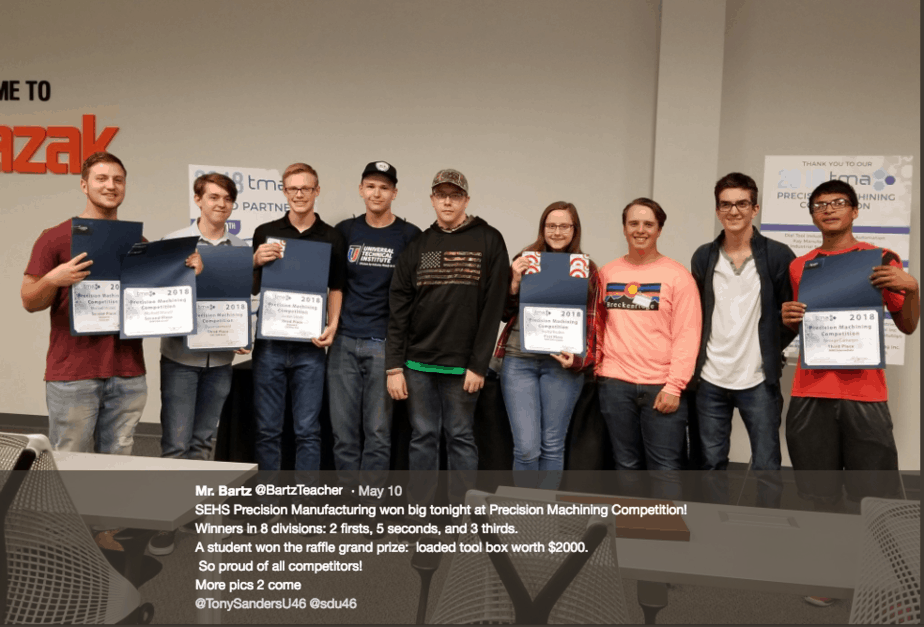 After the Skills USA Illinois competition earlier in May, Bartz tweeted a photo of himself and Brian Kulpa, the state's #1 CNC Milling student: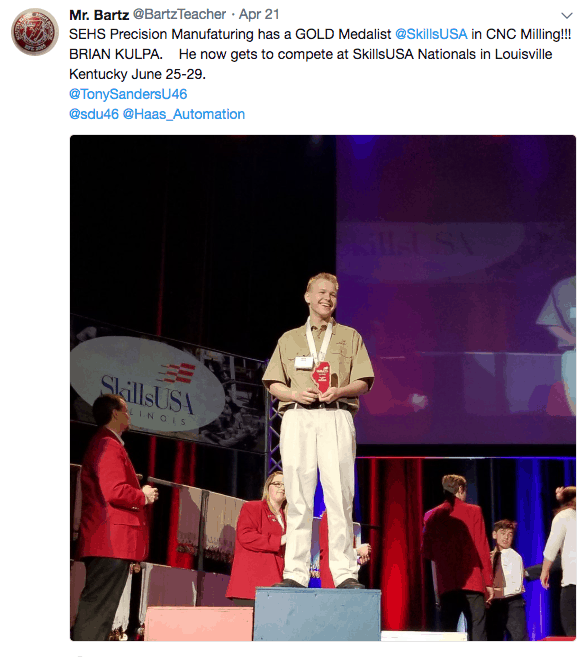 Then, Mr. Bartz continued the story via Twitter to Louisville Kentucky's national Skills USA competition with several of his students – focusing on Brian Kulpa's progress: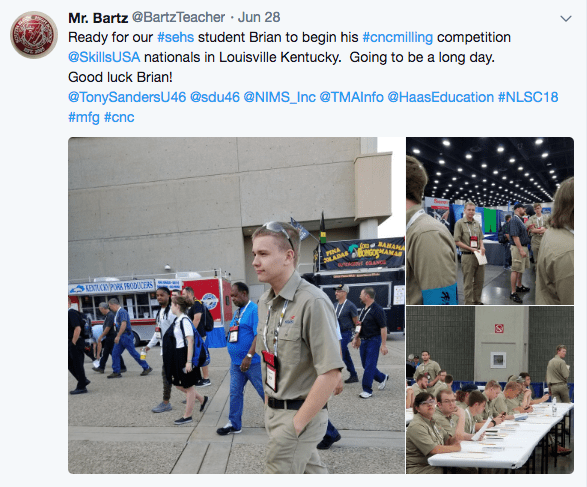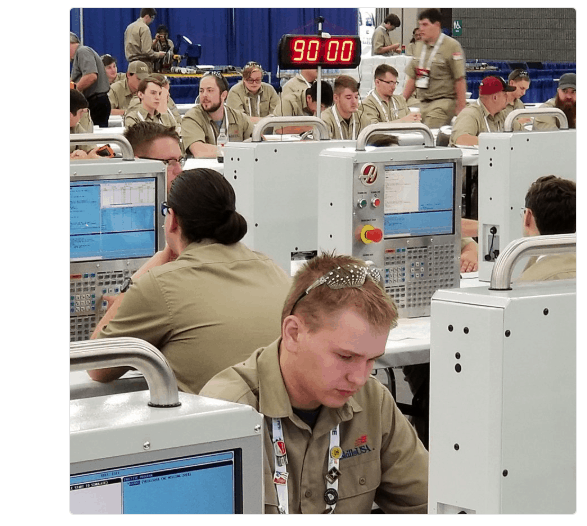 He finished up with a video of the thousands at Skills USA awards ceremony: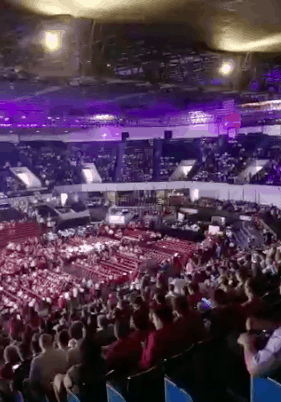 For certain, things have changed dramatically from the days of shop class and machine shop classes at high school. Today, social media and competitions are the ways the next generation of machinists is learning and being turned on to the miracles of manufacturing.
Instructors like Russ Bartz are priceless – they've tapped into the next generation's potential and are bolstering the seismic shift in the manufacturing revolution they've helped to create.
Get on board, and follow Russ Bartz on Twitter @BartzTeacher.