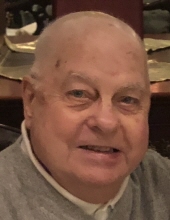 April 26, 2020 would have been Robert "Bob" Matz of Emerald Machine Inc's 90th birthday.
TMA is saddened to learn that Mr. Matz passed away July 29, 2019.
Emerald Machine Inc., located at 4641 South Halsted in Chicago, was founded in 1910 and had been members of TMA since 2017.
The company offered CNC, as well as conventional precision turning and milling. They also provided fabrications, repairs, welding and short production runs.
Mr. Matz was preceded in death by his wife Marguerite, and is succeeded by four daughters: Debra (Keith) Friedlein, Denise (Albert) Wassenaar, Diane (Chester) Krawczyk and Laura (Patrick) Robinson.  He also was a grandfather and great-grandfather.