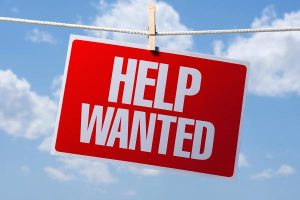 SCHAUMBURG – "HELP WANTED"
That's a sign manufacturers nationwide are displaying everywhere – on the web, in their local papers, in their yards.
But not just any kind of help – manufacturers want skilled help. Trained to work in their shops and offices.
What can be done to make the transition from Baby Boomer manufacturers to Millennials? What is TMA doing to help?
You might be surprised what all TMA is doing to help fill the growing gap among U.S. skilled workers, and through TMA training and outreach to area
high schools.
Read about it in the June/July 2017 edition of the TMA News Bulletin – soon to hit mailboxes.