The last week of January 2019 brought with it some of the most frigid temperatures in decades for America's Midwest – and along with it, manufacturers' concerns about rising energy costs and demands, as well as curiosity about the dramatic weather swings.
The timing of the historical 50-below zero wind chill couldn't have been better for newly-inaugurated Governor J.B. Pritzker to announce his plans to add Illinois to 17 states already involved in the U.S. Climate Alliance. Since Illinois signed on, New Mexico and Michigan have also joined the effort.
"I ran on a bold agenda to protect our environment, help our workers thrive and build the 21st Century economy our state deserves, and now I'm taking action to join the U.S. Climate Alliance and stand on the side of science and reason," Pritzker said.
"I'm proud to join the bipartisan coalition of governors and states committed to upholding the provisions of the Paris Climate Agreement. While the president is intent on taking us backwards, I will work hard every day to move our state forward. We know that climate change is real. We know it's a threat. And we know we must act."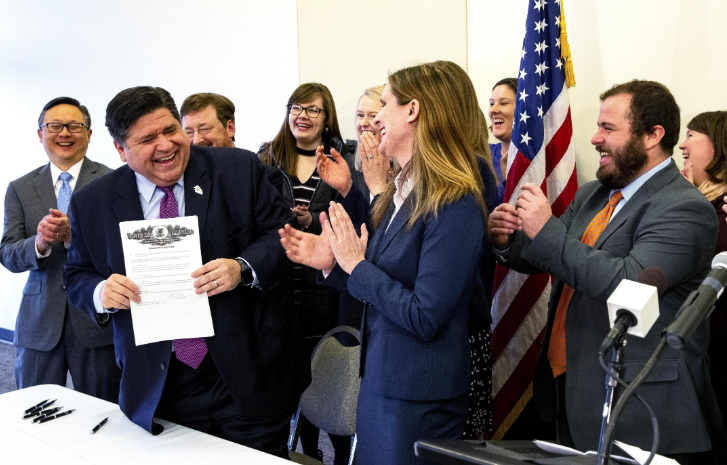 Illinois Chapter of Sierra Club director Jack Darin applauded the governor's efforts.
"By joining the US Climate Alliance as one of his first acts in office, Governor Pritzker is showing the world that, even though Donald Trump wants out of the clean energy economy, Illinois is all in," he said.
"We can and must reach these climate goals, and we know we need to do so in a way that puts our workers and disadvantaged communities first. We know Governor Pritzker shares these values and can unite Illinois in planning for the 100% clean energy future we all want, and that starts today."
Advocates say clean energy will emerge by cutting fossil fuel use by at least 70 percent. That, they say, will happen as more residents invest in energy efficiency, shift to using electric cars and trains, tap into clean power from the wind and sun and modernize the electric grid. They also want the U.S. to cut its greenhouse gas emissions 80 percent by 2050.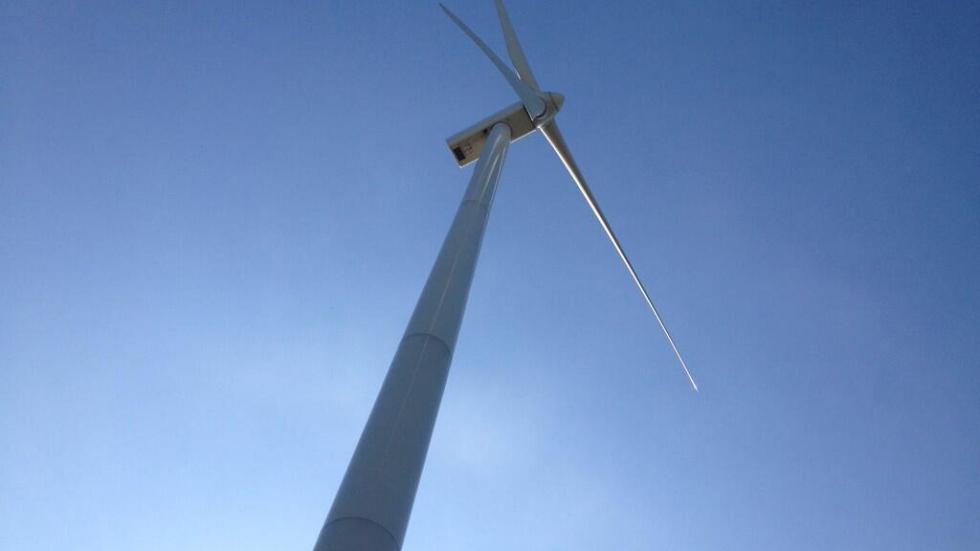 How realistic are U.S. Climate Alliance's goals?
Where is the American public on renewable energy? Are they willing to make the steep financial investments required to switch from fossil fuels to clean energy sources?
The average American these days is much more likely to believe global warming is causing more extreme weather events in the United States than he or she was ten years ago, recent surveys show. But they still aren't eager to pay more in taxes to fight against it.
The debate between fossil fuels and renewable sources is one manufacturers can't set aside. Studies show manufacturers use one-third of the energy consumed in the U.S. They depend on a secure, affordable, reliable mix of energy resources to remain competitive. Energy is among manufacturers' biggest business expenses. The future of strong manufacturing is dependent upon access to energy.
Fossil fuels, while some will say are depleted more and more each day, are currently plentiful throughout the U.S. Over the past decade, the United States has become the largest oil and natural gas producer in the world.

The Trump Administration's Outer Continental Shelf (OCS) plan is opening additional areas for offshore safe oil and natural gas leasing. Energy manufacturers like Exxon Mobil and BP are investing billions in the U.S. due to the Trump Administration's friendly regulatory environment and tax reform.
Manufacturers require reasonably-priced, easily accessible and dependable energy sources. On that front, fossil fuels meet the need.
On the other hand, manufacturers look to the future, reading the economy's tea leaves and trends. They ask themselves if fossil fuels are ultimately going to diminish and if that would that leave their businesses with unreasonable, cost-prohibitive energy bills?
Should they take the plunge early into renewable energy for their shops and benefit from tax credits for investing in greener sources? Or should they wait until technology advances and makes accessing renewables more dependable?

What will this energy alliance cost businesses? Those questions are on manufacturers' minds as they consider the investments changing power sources would demand, policy analyst Mark Glennon of Wirepoints.com told TMA News Bulletin.
"It's left to be seen how seriously Governor Pritzker will take the obligations that the U.S. Climate Alliance includes, but if he does take it seriously, it could be very costly for manufacturers based in Illinois," Glennon said.
"Due to decisions made several decades ago, Illinois has some of the more competitive electricity rates in the nation – rates that have benefited businesses," he said. "If Illinois takes this alliance seriously and fully implements the Clean Jobs Act Governor Rauner signed into law in 2015, the cost could be billions. While Illinois did not count the cost, surrounding states like Michigan did, and Michigan voters rejected the idea due to the high projected cost."

James Taylor, Senior Fellow on Energy and Environment Policy at Arlington Heights' Heartland Institute, agrees with Glennon.
The Paris Agreement imposes unfair energy restrictions on developed nations like the U.S., while allowing China more leeway. Signing states like Illinois on voluntarily to a similar measure could impose heavy costs on manufacturers, Taylor says.
"The Paris Agreement would have required the United States to make
dramatic, costly cuts in greenhouse gas emissions while allowing nations
like China to continue rapidly increasing their own emissions," Taylor told TMA News Bulletin.
"Paris would therefore add to unfair trade practices and trade
burdens the United States faces in regard to China. The cost of producing American goods and services would necessarily rise, further impairing American business competitiveness and American living standards."
Taylor said any tangible measures Gov. Pritzker makes to restrict Illinois energy choices and impose expensive energy sources on Illinois will lower disposable household income and stifle the competitiveness of Illinois businesses.
"This is especially true for manufacturers, whose bottom line is heavily impacted by energy costs," he said.
U.S. Climate Alliance goals
So what does the U.S. Climate Alliance demand of those states that have signed on?
The U.S. Climate Alliance has a goal of "meeting or exceeding its share of the U.S. contribution to the Paris Agreement goals, and by protecting Americans from the impacts of unavoidable climate change."
Meeting that goal will help the world avoid "catastrophic climate change by limiting temperature increases to well below 2 degrees celsius, striving for below 1.5 degrees celsius."

Each Alliance State commits to:
• Implementing policies that advance the goals of the Paris Agreement to reduce greenhouse gas emissions by at least 26-28 percent below 2005 levels by 2025;
• Tracking and reporting progress to the global community in appropriate settings, including when the world convenes to take stock of the Paris Agreement;
• Accelerating new and existing policies to reduce carbon pollution and promote clean energy deployment at the state and federal level.
With those goals in mind, the Alliance will encourage the signed-on states to set "de-facto national standards" for appliances, vehicles, power generation and other "climate-related" areas – with the goal of the U.S. returning officially to the Paris Climate Treaty.

"By demonstrating that coordinated climate action is good for Americans and the U.S. economy, a willing U.S. administration could build on the Alliance's work to scale up initiatives nationally," the U.S. Climate Alliance website says.
It's sure the debate will be heating up in the days to come. The Technology & Manufacturing Association will be keeping an eye on developments and report to TMA members via the TMA News Bulletin how this statewide effort may affect their businesses and bottom lines in the days to come.
Taken from TMA February 2018 News Bulletin. By Fran Eaton