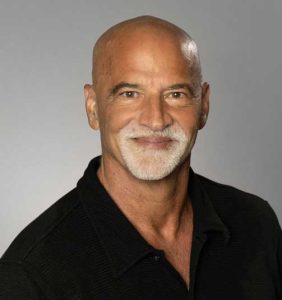 By Keith Velcich of TMA Affiliate Member Verde Solutions –
As a former trader at the Chicago Mercantile Exchange, and early pioneer in high frequency foreign exchange trading, I saw and lived with the advantage of adopting the best, yet easiest to use technology if I wanted to survive and put-up big numbers in my industry.
Many of us forged new paths, discovered novel ways to increase liquidity and added significantly to the depth of capital markets.
We disrupted jobs and created new ones.
And, yes, we also had our share of excess greed and overreach.
Yet, the Chicago trading environment became and still is, one of the most influential, innovative, and strategic areas in the world of financial markets.
I'm seeing and feeling it again only this time it's in manufacturing, and we are in the smack dab middle of it here in Chicago.
Chicago "CNCs" its way into Manufacturing Resurgence
CNC (computer numerical control) is one of the major driving forces and gives me the same vibes as sophisticated automated high frequency trading systems did 15 years ago.
For those of you who don't know what CNC is, think of it as preprogrammed software for machining metal and plastic parts.
The computer program is usually written in G-code, trading programs were mostly coded in C++.
Just like trading code controls the execution of the trade and is also the decision-making logic behind the position it takes, G-code controls manufacturing or fabrication operation's external movements.
Three Major CNC Growth Areas Lead the Way
What makes this space so exciting for adopters are the 3 huge growth areas integrated with CNC.
We see them and read about them everywhere. We may have even re-watched Will Smith in "I Robot." Factory robots are a lot nicer and better looking.
A lot of us use them or have associates that do with great success.
I look at what Craig Zoberis is doing with his company, RoboJob-USA, and I get wonderful flashes of what the manufacturing future will look like and all the possibilities.
It's inspiring to hear Doug Murdaugh, president of DM Ram Manufacturing talk about CNC and how 95% of his work incorporates the technology.
Things are just warming up.
Chat GBT, Midjourney, Subtle Diffusion, Wolfram Alpha…they'll be household names soon.
AI will be our additional tech BFF…yeah forever.
This is the bad boy that will help critics and doubters see another perspective.
It's also one of the major saviors to the downsides of AI, robotics, and automation.
Prompting engineering skills, the ability to input intelligent questions into AI prompts, will be a major growth area that will give those companies that see it, a certain competitive edge like they've never seen before.
Think of all the smart people in the trenches inside our factories combining AI with their intuitive skills and ability and desire to solve problems where they think critically.
Yes, a long-term wave of reawaked talent will be upon us.
Chicago Area Industry Leaders Emerge
And feeding into that momentum, we see the great work of Nicole Wolter, president of HM Manufacturing and how she is spreading the word and paving a serious road for more women to enter and thrive in an incredible industry.
I see Patrick Osborne, president of the Technology & Manufacturing Association (TMA), and [TMA Vice President] Kent Gladish visiting and providing helpful information to hundreds of companies throughout the Chicago area.
And when you combine these efforts with a major industrial real estate broker like Mike Magliano, executive managing director of Cushman Wakefield, and TMA board member, embracing and providing great networking bridges for many companies, innovative developments happen.
Now imagine these companies taking this energy and adopting exceptional emotional and mental habits in their workforce, and you have one heck of a "Manufacturing Renaissance."
For all you workers out there and your employers adding to the quality of yours and your family's lives, on behalf of Verde Solutions we say,
Happy Labor Day!
Keith Velcich, Growth Manager of Verde Solutions
TMA regular and affiliate members are welcomed to offer their opinions on topics of interest to TMANews.com readers by sending submissions to Editor@TMANews.com