TMA Elects Female Manufacturing Executive and First Latina Board Chairman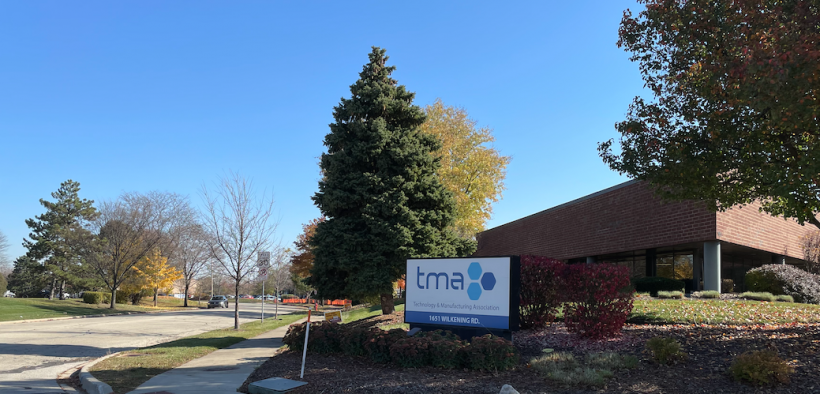 SCHAUMBURG, IL – The Technology & Manufacturing Association (TMA) gathered today for its Annual Meeting at the Mazak Midwest Technology Center in Schaumburg where they named a new Chairman for 2023, creating historical precedent within the association and industry.

Nicole Wolter, President and CEO of HM Manufacturing in Wauconda, was appointed TMA Chairman, becoming the first Latina to hold this role in the association's 98 years and one of the only female association leaders within the industry nationwide.

With a background in engineering and finance, Wolter joined HM Manufacturing in 2009, working in a variety of departments including accounting, quoting, sales, and marketing. She earned a promotion to Vice President of Operations in 2015 and became President and CEO in 2017. Dedicated to promoting manufacturing and supporting the next generation of leaders, Wolter has served on TMA's Education Foundation Board and the boards of directors of the National Association of Manufacturers and the American Gear Manufacturers Association amongst others. She has also been recognized with numerous prestigious manufacturing and business awards.

"Nicole has been a prominent leader in the industry, and TMA members will benefit from her passion for manufacturing both here in Illinois and throughout the Midwest," TMA President Patrick Osborne said. "I'm excited to work with her over the next year."

Wolter hopes to be a voice for small and midsize manufacturers, help create more opportunities for the next generation of manufacturers to learn and access the education they need, and show that women and Hispanics can have impactful and fulfilling careers in manufacturing.

"I'm honored to serve as TMA's new Chairman of the Board, and anticipate using the position to recruit more women, Latinas, and minorities into our industry where there are so many opportunities available for them," said Wolter. "Over the last 10 years, I haven't just been involved within TMA's boards and committees, I've completed the training and education portions of TMA myself—becoming skilled in manual lathes and milling machines, even earning NIMS and CAD certifications. I've seen firsthand what this industry can provide, and I'm excited to now give back by leading this association."

TMA Chairs serve a one-year term.

About TMA: Founded in 1925, the Technology and Manufacturing Association is an independent trade organization exclusively focused on assisting small and midsize manufacturers by providing a diverse portfolio of benefits and services, including: community, information, training, resources, and advocacy. TMA has nearly 1,000 members representing over 35,000 manufacturing employees and over 25 million square feet of manufacturing plant.