TMA Related Theory Class of 2022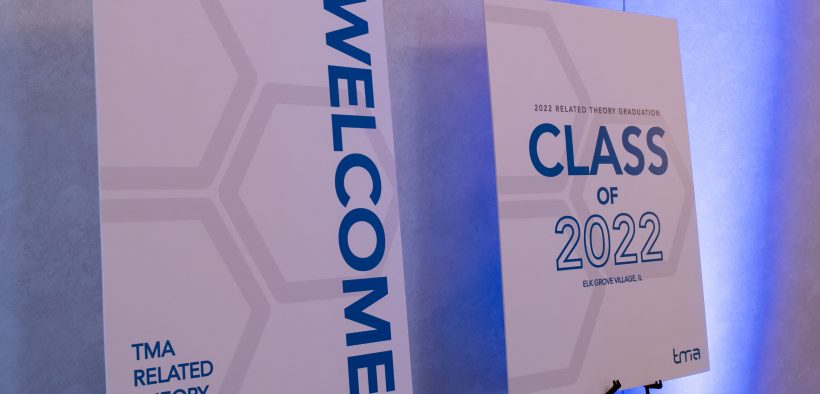 The Technology & Manufacturing Association's Training and Education Department held its annual Related Theory Program Graduation on May 26, 2022, at the Belvedere Banquet Hall.
This year, there were 59 graduates that completed TMA's 3-year "gold standard" course program: 18 in CNC Programming, 25 in Tool & Die Making, and 16 in Mold Making.
Click on the images of TMA Related Theory Class of 2022 below to download. Group photos are available HERE. 
(To download the photos, click on the photo you'd like to download, then right-click and pick "Save image as …" to download the photo onto your laptop, phone or tablet.)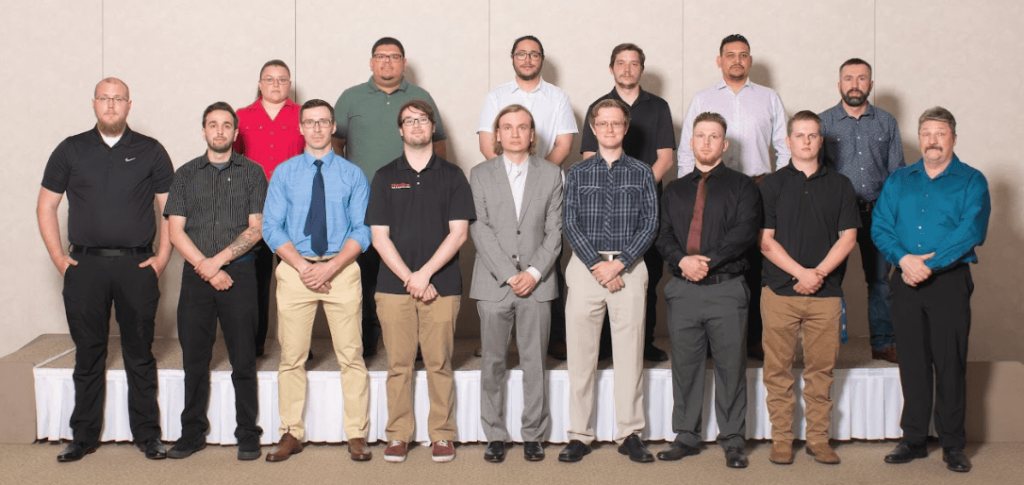 TMA CLASS of 2022 in CNC PROGRAMMING
Flamur Ashiku
Matthew S. Brozyna
Scotty Forster
Connor Hochel
Vitaliy Khimich
Jesse A. Kowalik
Joshua Lutinski
Jimmy Mack (not pictured)
Cecilia Najera
David Plank (not pictured)
Alejandro Ramirez
Daniel Rizo
Alexis M. Sanchez
Andrew Stahl (not pictured)
Juan Terrazas (not pictured)
Nick Thompson
Daniel Vera
Artur K. Warzecha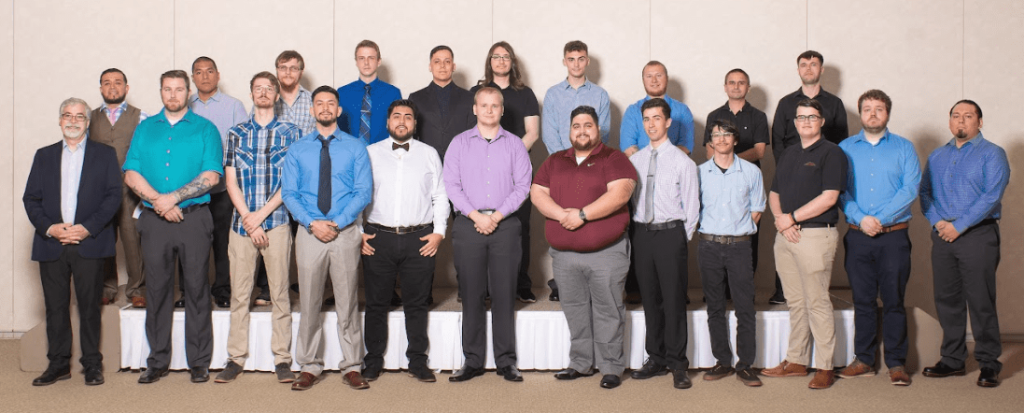 TMA CLASS of 2022 in TOOL & DIE MAKING 
Victor H. Alvarado
Gene Belanger (not pictured)
Andrew J. Bozeman
Alonso Bran
Phil Case (not pictured)
Robert (Jake) Cook (not pictured)
Thomas J. Coyne
Maximino Damian-Diaz
Logan S. Danner
Joshua T. Darling
Arthur J. Dietenberger
Miguel Herrera
Justin D. Kalous
Brian J. Kulpa
Alex Madrigal
Tyler M. Meier
Jacob Moneyhun
Omar Ponce
Jhovanny Quezada Alvarez
Diego A. Resendiz
Alexander R. Rey
Christopher J. Skrzypek
Matthew Suleiman
David A. Wallace
Matthew R. Wallis
TMA CLASS of 2022 in MOLD MAKING
Mark A. Bargehr
Seth Barra
Luis U. Carreno
Steven A. Edelmann
Luke T. Feeney
Clayton Gherardini (not pictured)
Sean Kadow
Keith T. Kuhns
Anthony Marchetti
Martin P. Niedoba
Daniel Peters
Jorge E. Rengifo (not pictured)
Audy Romo Jr.
Victor M. Romo
Ethan J. Schafernak
Edward Suarez (not pictured)