TMA offers 2022 Voter Information Hub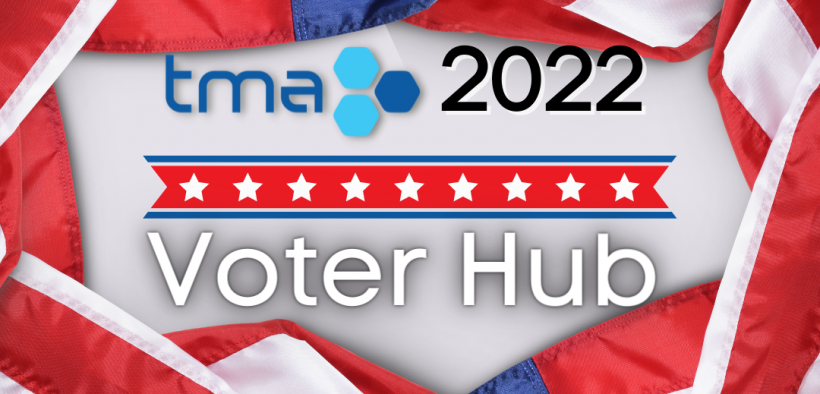 SCHAUMBURG – The Technology & Manufacturing Association is for the first time offering an expanded array of sources to help voters concerned about state policies that directly affect small- and mid-sized manufacturers.
TMA is concerned about the number of manufacturing businesses that are being pushed to fold up or move out of Illinois. It became clear that TMA must provide all the information possible for our members to make informed choices in the 2022 election cycle. We began a process in the primaries that we intend to continue through the November 2022 General Election.
The process includes a record of how incumbent lawmakers voted in the last Illinois General Assembly session that directly affects TMA members and their businesses. It also includes responses to questions TMA asked candidates – both incumbents and challengers. It also includes video interviews with four of the six IL GOP gubernatorial candidates.
Advocacy is a key component of the services offered at the Technology & Manufacturing Association. They provide weekly emailed news about manufacturing, political updates, and policy changes. Their members tell TMA they value that information. So TMA decided to offer even more information – and expanded an effort they've been working on for the past few years to help TMA members have an impact on who is making policy decisions that affect their businesses.
The Technology & Manufacturing Association was actively involved in the successful effort to stop the progressive tax amendment in 2020, along with a coalition of business groups and TMA members.
Keeping TMA members informed is crucial and something they plan to continue to offer and expand upon in the days and months ahead. TMA knows being informed is the first step in making Illinois a stronger state for manufacturing businesses.
For more information on TMA, check out www.tmaillinois.org