TMA's 2022 Legislative Scorecard Shows Disappointing Support for Illinois Small to Mid-Sized Manufacturers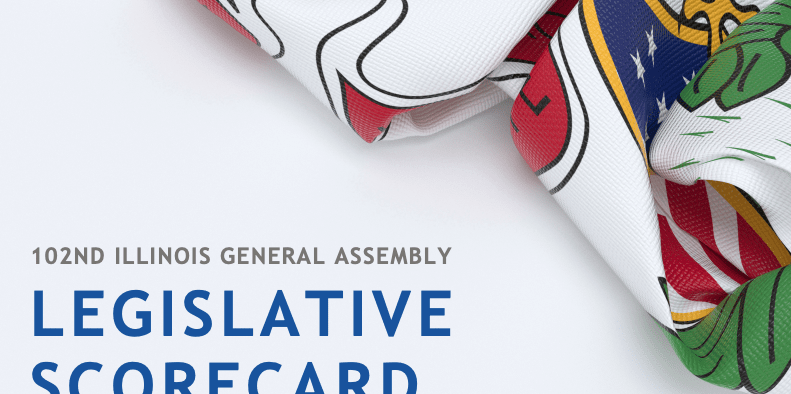 Less Than 25% of Illinois Legislators Vote for Bills to Improve Illinois' Leading Industry

SCHAUMBURG, IL – The Technology and Manufacturing Association (TMA) released their 2022 Legislative Scorecard which showed more than three quarters of Illinois lawmakers do not support pro-manufacturing legislation.

As one of the leading industries in Illinois, manufacturers look to their elected officials to advocate for legislation that supports their efforts to drive the Illinois economy, but TMA's Legislative Scorecard shows a decline in support from state leaders over the last three years.

TMA's Legislative Scorecard holds members of the Illinois General Assembly accountable and informs TMA members and the public about the pro- or anti-manufacturing votes cast by their elected officials ahead of the June 28th primary elections.

Scorecard Highlights:
Illinois House of Representatives

In 2022, only 25% of Illinois state representatives had a cumulative score of 70 or better, meaning they were pro-manufacturing. This shows a stunning 75% voted against bills encouraging manufacturing. This is a 7 point drop since the last TMA scorecard in 2019 when 32% supported manufacturing legislation.

State Representative Adam Niemerg (R-109) received the highest rating, earning a 90 for his pro-manufacturing votes.

Illinois State Senate
In 2022, only 20% of Illinois state senators scored 70 or better, meaning they supported legislation helping manufacturing. This means a disappointing 80% in the Illinois Senate voted against bills that encouraged manufacturing. In 2019, 27% supported manufacturing policies.

State Senators Darren Bailey (R-55), Dan McConchie (R-26), Jill Tracy (R-47), Sally Turner (R-44), and Craig Wilcox (R-32) all received a score of 88, leading the way as pro-manufacturing leaders in the Senate.

TMA Executive Vice President Dennis LaComb said, "Illinois manufacturers have been trying to get a seat at the table to talk about the real struggles they face on a daily basis, yet clearly we continue to have little-to-no voice in this state.

"Manufacturers are reeling with high taxes and energy costs, onerous regulation, overly expensive workers compensation, and a shortage of skilled workers, yet only a sliver of state legislators are pushing for solutions to get our state's driving industry back on track.

"It's our goal through our Legislative Scorecard to get members of the General Assembly to refocus their efforts on making Illinois a manufacturing leader once again. It's in our residents', manufacturers', and state's best interest to see higher scores on this scorecard, so we hope to see an improvement in legislators' rankings in 2023."
More about the Technology & Manufacturing Association at www.tmaillinois.org. 
The 2022 Scorecard: