TMA Young Leader Spotlight: Lynn Dreisilker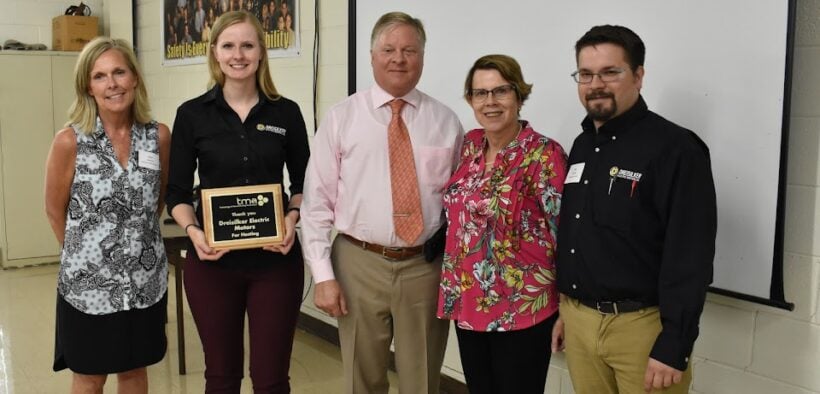 This TMA Young Leader Lynn Dreisilker, 30, has been working at Dreisilker Electric Motors for six years, and is now operations manager of her family's 72-employee company in five Chicago area locations. (pictured second from left with parents, brother and TMA WTMA Chairman Debbie Sommers)
Dreisilker Electric Motors repair and service electric motors and generators to OEM specifications or greater through their unique MotorSafe Repair process.
Lynn attended Truman State University in Kirksville Missouri before completing her OSHA 30 and OSHA 10 training through the TMA, along with safety training through Convergence Online Training.
Her work accomplishments include improved technology systems, implemented Infor CRM, built website in house on WordPress with the help of a colleague, transitioned eCommerce site to a new eCommerce platform, improved current ERP system and implemented VOIP phones.
Lynn shares the following advice for fellow young manufacturing industry leaders:
• Listen before you speak
• Get organized (She found the books Getting Things Done, David Allen and Eat That Frog, Brian Tracy very
helpful in setting up her own priorities and organization skills.)
• Join a peer group: Lynn is part of two different peer groups that meet monthly. One is strictly for manufacturers in family businesses.
She says, "Having these connections to talk about issues and successes has been incredibly beneficial over the six plus years that I have been a member."
Find out more about TMA's Young Leaders' growing movement by contacting Amanda Cortese at [email protected]