Air Services Co recognized with ComEd's 2019 "Outstanding Customer Experience" Award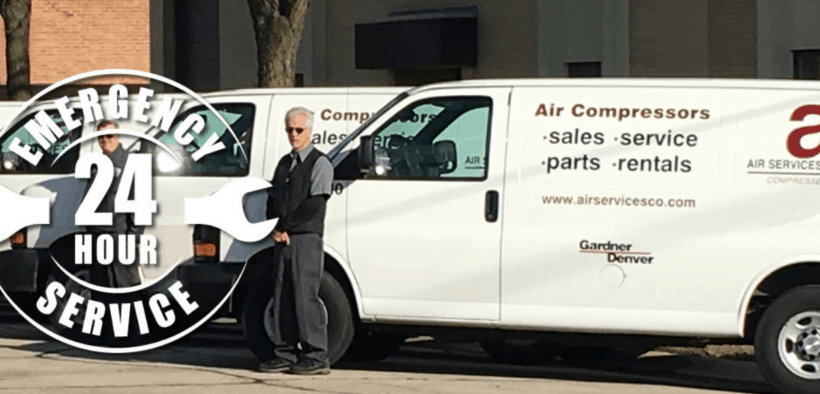 Elk Grove Village, IL – ComEd has awarded Air Services Company its Outstanding Customer Experience Award for 2019 in recognition of the company's work with industrial and commercial companies in ComEd's service area to reduce their electrical energy demands and increase efficiencies.
Air Services Company has been an active TMA affiliate for three years.
At the ceremony, which took place on February 25th at the Marriott Chicago O'Hare Hotel, Sam Melnick, ComEd's Industrial Systems Program Manager for the ComEd Energy Efficiency Program praised Air Services for the 8.9 GWh (gigawatt-hours) in savings it achieved in the projects it completed in 2019.
"We appreciate this recognition of the success we have achieved as a ComEd strategic partner working with companies of all sizes to reduce their energy requirements," said Steve Byrd, Air Services' Technical Director in accepting the award. "Both the companies and the environment benefit as we help them reduce their carbon footprint."
The ComEd Energy Efficiency Program is one of the largest energy efficiency rate payer funded incentive programs in the nation. It proactively seeks new and innovative ways to help homes and businesses across northern Illinois save energy. As a strategic partner, Air Services works with commercial customers to reduce energy requirements by reducing compressed air leaks and overall inefficiencies that increase energy demand.
Air Services Company is a distributor and servicer of compressed air and vacuum systems. Since 1975 it has provided 24-hour service to its customers. The company partners with customers to eliminate unplanned downtime, contain costs, increase quality, improve efficiency and reduce their environmental impact. Initial sizing and system design, startup assistance and exceptional service after the sale help improve bottom line results and add value to customers' businesses.
The company's solutions-based approach and its commitment to superior service has enabled it to grow to three facilities in northern Illinois and Wisconsin, staffed with a team of compressed air experts.
For further information about the company and its services, call (847) 725-2100 or visit the website at www.airservicesco.com.