Manzullo: Illinois House Dems' Clean Energy Jobs Act is a bad idea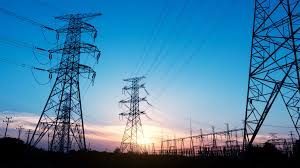 By former US Congressman Don Manzullo –
When I represented northern Illinois in the U.S. Congress, I focused my efforts on ensuring employers in our state were able to compete on a level playing field so they could thrive and create jobs for our residents.
Affordable energy costs were often a key factor that determined whether Illinois manufacturers—who consume large amounts of electricity—were able to compete with companies in other states and overseas.
That's why we should all applaud a recent order by the Federal Energy Regulatory Commission this past December that establishes fair electricity prices for those in the ComEd service area. The order would require a reconsideration of unnecessary subsidies so that businesses, households and taxpayers can get the electricity they need at the fairest price.
Unfortunately, some state lawmakers are trying to protect taxpayer subsidies for certain renewable energies and have pushed back on the FERC order. They are now considering legislation that could cost northern Illinois residents and businesses an additional $400 million annually in energy costs, according to the Illinois Chamber of Commerce. The proposed Clean Energy Jobs Act, which has a slew of clean energy initiatives that are not funded, would continue to favor taxpayer subsidies and higher electric bills.
While the U.S. economy is strong overall, the Trump administration's moves to restore needed long-term balance in our trade relationships and other developments have disrupted many businesses. To retain Illinois' 600,000 manufacturing workers and attract new, well-paying jobs, state officials must replace distorting and unfair government mandates with free-market principles whenever possible.
Illinois has a complex energy profile. It is served by different grids and wholesale markets, both imports and exports power, and is crossed by various interstate pipelines. Illinois is the fifth-largest energy consumer in the nation. The state's energy policy must be responsive to these facts and adapt to changing realities. Otherwise, electricity customers, both residential and commercial, will have one more reason to leave the state.
When competitive electricity markets emerged 25 years ago, the idea was to provide the most affordable electricity possible to consumers. However, as Illinois and other states piled on subsidies, tax credits and other incentives to encourage carbon-free power generation, the opposite happened. Taxpayers and electricity customers are now paying hundreds of millions of dollars to prop up old facilities or build new ones.
Greenhouse gas emissions are at their lowest levels in years in many parts of the country mostly because power generators abandoned coal for cleaner-burning natural gas which became plentiful thanks to new exploration and extraction techniques. Since 2005, emissions have dropped 30 percent in the 13-state energy capacity region that includes northern Illinois. These were market-based responses, rather than government mandates, that helped reduce emissions.
FERC's order is not a silver bullet to the subsidies distorting the power markets, but it provides a chance to reduce government spending and gives state taxpayers and energy customers a better deal. Illinois should welcome the opportunity for a fresh start.
Don Manzullo represented Illinois' 16th Congressional District in the U.S. House of Representatives from 1993 to 2013. He served as chairman of the U.S. House Committee on Small Business from 2001 to 2007 and founded the House Manufacturing Caucus