WTMA 2019 grant recipient Anne Lesko
From Seven Women awarded WTMA 2019 grants
Anne Lesko applied for a WTMA grant to buy needed tools.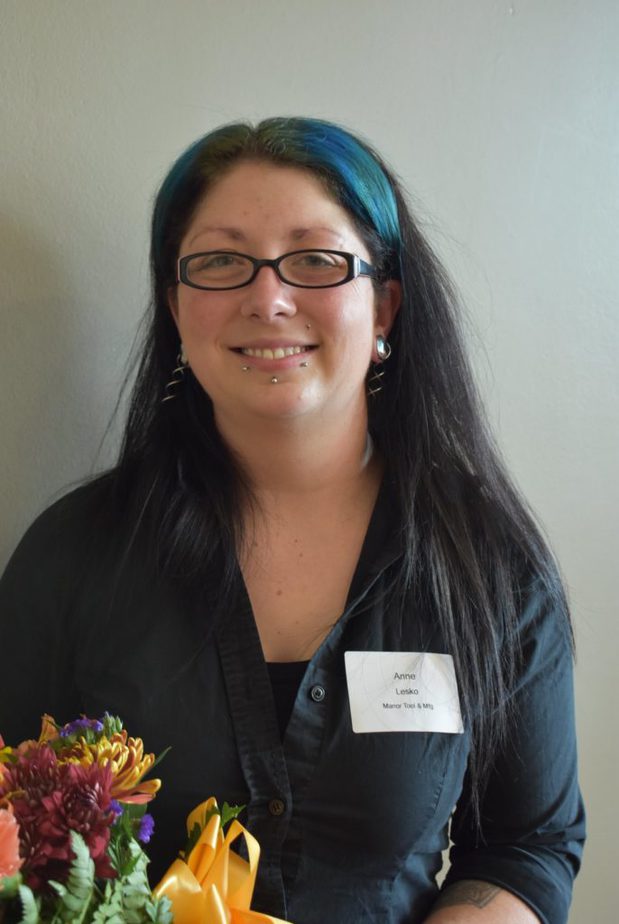 Anne is an accomplished welder at Manor Tool & Manufacturing in Schiller Park, Illinois. She is working towards tool & die certification, and is also interested in pursuing fabrication and machining.
When Manor Tool recognized on their company blog Anne's award, they wrote, "Anne ignores the notions that careers in welding and related operations are typically a male-dominated industry.
"She has battled through obstacles both personal and professional to land where she is today and Manor Tool, along with many, many others, celebrate her achievements as a woman in industry!"