Connecting Young Women to Manufacturing Role Models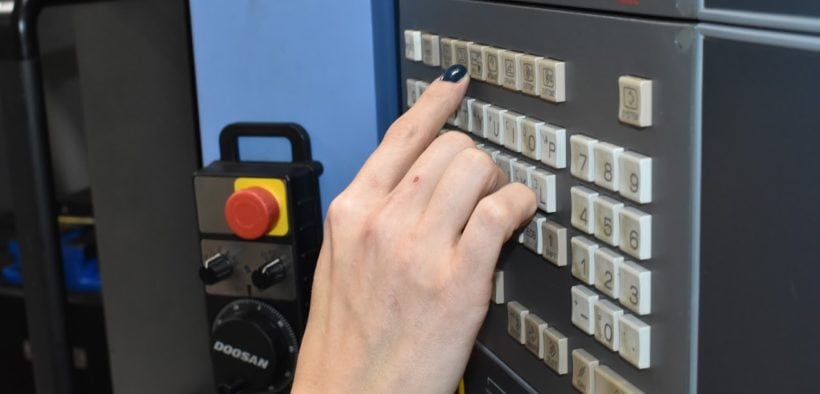 More and more middle school girls are showing interest in science, technology, engineering and math – the four basic principles of manufacturing.
In September for the first time in its 10-year history, 14-year old girls won all five top prizes in the Broadcom MASTERS STEM Competition. The Broadcom MASTERS winners were chosen from the 30 finalists (18 girls and 12 boys) selected from 2,348 applicants in 47 states.
Those five winners – selected by a panel of distinguished scientists, engineers and educators – won prizes ranging from $10,000 to $25,000. Each finalist's school will receive $1,000 from the Broadcom MASTERS to benefit their science program.
The spiked interest in science, technology, engineering and math among girls confirms the perception that more and more young women are thinking of careers in engineering, science and manufacturing as something they could consider for themselves.
That is a breakthrough for American manufacturers – who are very concerned about the industry's future workforce. Up until now, girls were, for the most part, encouraged to pursue interests more in the service or education industries – people-oriented careers, rather than production-oriented.
That's changing, according to a new survey by Emerson. Six in ten Americans are interested in pursuing STEM careers now.
However, there's a problem. Only 39% of those Americans "felt encouraged to do so." And for women, two out of three said they were not encouraged to pursue STEM careers.
And why did they feel that way? 1. The traditional stereotypes against women and 2. The lack of female role models in the STEM field.
The Role Models Are There
Over the last five years, TMA's News Bulletin has profiled an array of women in manufacturing. While several chose manufacturing careers as part of their family legacies, others voluntarily moved from service industries into manufacturing.
One thing has been in common among those female role models TMA has profiled over the years: they're hard working, committed to success and they resist being in the spotlight.
In fact, it's not easy to get women manufacturers to talk about their work. They're just too busy taking care of business and employees to talk.
Thus, the shortage of female role models – and part of the reason why Emerson found two out of three women say they were not encouraged to pursue STEM or manufacturing careers.
Indeed, most women TMA has interviewed over the years said the issue of a person's sex is a side one. What matters most, they say, is the person's capabilities, interest and curiosity about the projects they're undertaking.
Women in TMA Committee Chairman Debbie Sommers started working at Lakeview Precision Machining as a receptionist just out of high school. The couple that owned Lakeview took her under their wings, and little by little, she learned about ordering, shipping, estimating, quality control and machining.
The owners offered her the opportunity to invest in their company, and when one of the owner couple suddenly died, his widow sold the company to Debbie. She's been successfully growing the company for 13 years now, and two of her adult daughters are actively involved in the business.
"This industry is hurting for people – people in general – and I've found women to be very creative. We're 50 percent women here at Lakeview. It just happened that way," she said in the TMA profile interview. "But women need to know manufacturing is a viable business for them, and women can build viable careers in this industry."
For Debbie, a key benefit of owning a business is the direct positive impact providing employment has on the lives of others – something to which women tend to be attracted.
"It is rewarding to make a difference in people's lives," she said. "I love to be able to have a positive impact on their lives. We do have a choice how we can help others and let them know they are cared for when they go home. That's very rewarding," she said.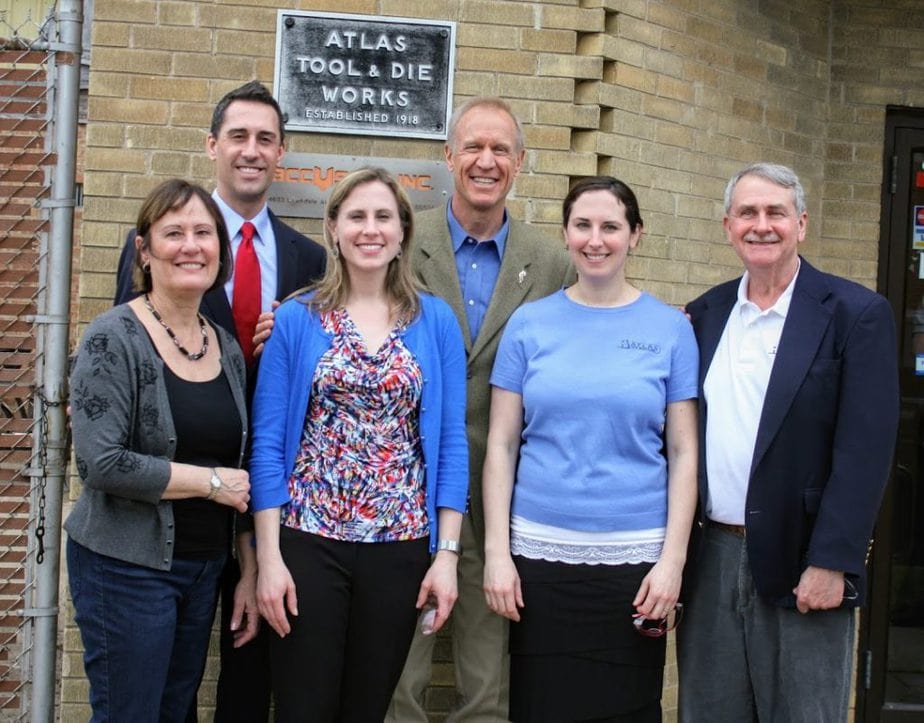 Hilary Mottl Schemmer and her sister Althea Mottl are following in their grandmother Rose Mottl's footsteps at their now-fourth generation company, Atlas Tool Works. Althea oversees Atlas' HR department and production while Hilary uses her mechanical engineering expertise as Atlas' chief engineer.
The business is a family affair, as their brother Zach and their parents Dan and Cindy are actively engaged as well.
The three Mottl children "each have our own sandbox, our own responsibilities and talents, so we really complement and respect each other without getting in each other's way," Zach told TMA News Bulletin. "It works well for us."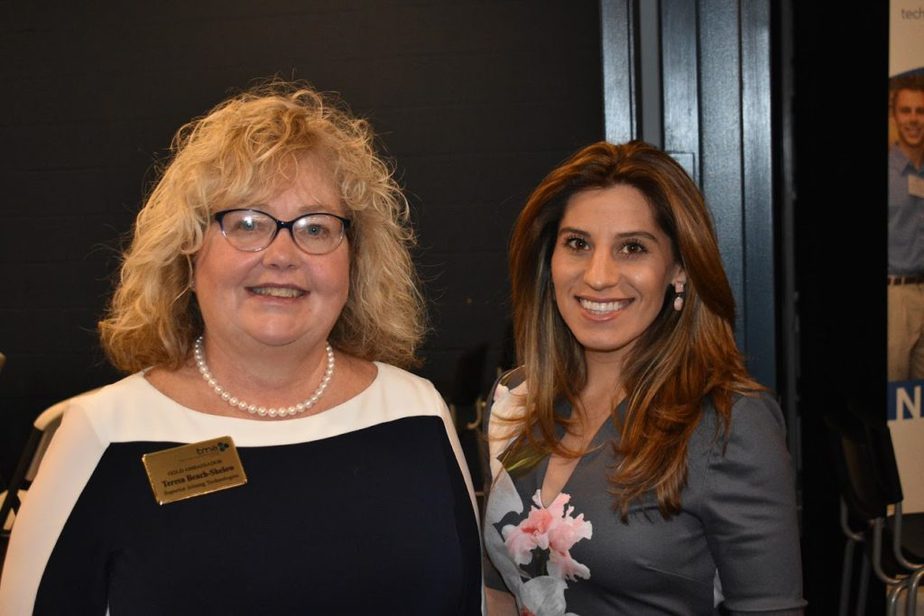 In the case of TMA Board member Teresa Beach-Shelow, she was busy volunteering with two daughters' activities and developing a career in banking when her husband Thom launched a new business in their garage.
Thom's knowledge of precision welding and laser technology matched up with Teresa's skills in business and finance, Superior Joining Technologies took off, and the Shelows haven't looked back.
Having completed a major move in the past few years, Teresa is busy expanding her business and encouraging the next generation to consider manufacturing careers.
"Thom and I feel strongly about encouraging young people," she said.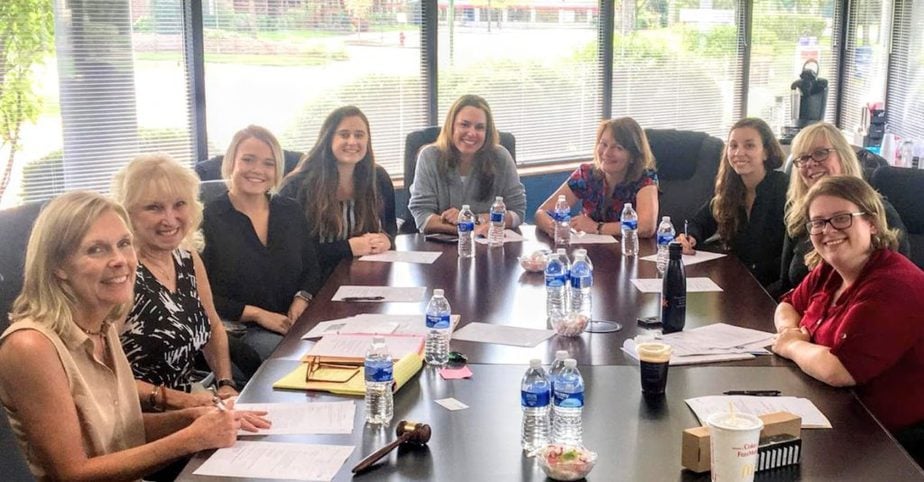 Number of Women in Manufacturing Grows
And the list of successful women manufacturers among the TMA membership continues to grow: Francine Petrucci of B A Die Mold, Erica Wiegel of Wiegel Tool Works, Nicole Wolter of HM Manufacturing, sisters Stacey Bales and Sara Mortenson of Bales Metal Surface Solutions, Carol Ebel of Janler Corporation, Janet Kaiser of Ex-Cell Kaiser, and many, many others.
If what the next generation of female manufacturers needs is encouragement and role models to inspire them to pursue meaningful STEM careers, they exist.
The challenge continues to be just how to connect the two.
For more information about the Women in TMA Committee and their activities, contact Sandy at [email protected]
Written by Fran Eaton, as published in TMA Nov/Dec 2019 News Bulletin. Used by permission.