Founder of Chicago Welding & Fabrication, Adam Kopp Jr, dies at 79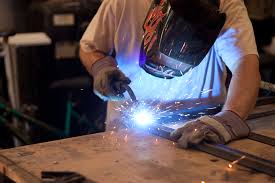 Adam Kopp Jr., founder of Chicago Welding and Fabrication, passed away on November 2, 2019 at the age of 79. He will be honored Sunday, November 17, 2019 in Huntley, IL.
Born on August 5, 1940 in Franzfeld, Yugoslavia, Adam endured a difficult childhood. His family was placed in a Yugoslavian work camp from 1945-1948. In 1948, his father brought his family out of the camp and they immigrated to Heidingsfeld, Germany.
Adam went to trade school as a metal worker before immigrating to America in 1959, at the age of 19. In September 1961, he married the love of his life, Kathy Hild. They lived together almost inseparably for over 58 years. They settled in Chicago and later moved to Palatine to raise their two children, Sonja and Walt.
Adam's talents as a welder were immediately recognized by his employers. He quickly earned a reputation as one of the best welders in the Chicagoland area. He developed the entrepreneurial spirit and founded several welding companies.
In 1978, he started Kopp Welding, Inc. in Elk Grove Village, IL. The company still exists today and is now known as Chicago Welding and Fabrication. Adam's success was attributed to his relentless hard work and pure craftsman skills. He finally decided to settle down and retired in 2012 to enjoy life with his family.
He is survived by his wife, Kathy; children, Sonja (Tim) Moran, Walt (Ellen) Kopp; grandchildren, Dana Moran, Adam (Emily) Kopp, Taylor Moran, Griffin Kopp, Halle Kopp.
A Celebration of Life Memorial service will be held at Pinecrest Golf Club at 11220 Algonquin Rd, Huntley, IL 60142 on Sunday, November 17. The memorial service will start at 11 am followed immediately by a celebration lunch buffet and open for all family and friends who can attend.
In lieu of flowers, donations can made to the American Lung Association – 55 W. Wacker Drive, Suite 1150, Chicago, IL 60601.