39 graduate from TMA Related Theory classes in 2019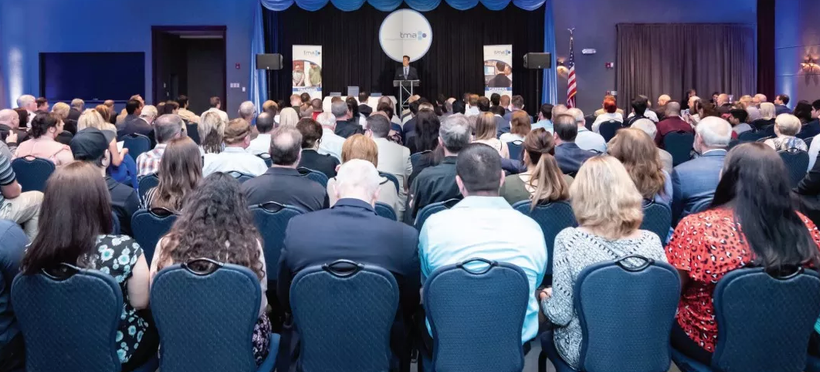 Manufacturing is experiencing a historical revival in the United States, and the sharp uptick in domestic production is creating an even greater demand for skilled machinists – just as an unprecedented number of manufacturing specialists are preparing to retire.
The growing demand for the next generation of manufacturers welcomed 39 2019 graduates from the Technology & Manufacturing Association's (TMA) Related Theory Apprentice Program. The apprentices successfully completed a three-year program while working full-time at sponsor companies. Nine received industry-recognized TMA credentials in Mold Making, ten in Computer Numerical Control (CNC) Programming, and twenty in Tool & Die Making.
"At a time when people thought manufacturing was on its decline in our country, these graduates were at the forefront of our industry's newfound revival," said Patrick Osborne, TMA's Vice President for Training & Education. "What these students participated in over the last three years is the gold standard of manufacturing training programs. This nationally- recognized certificate will allow them to enter into a lucrative and rewarding career in manufacturing, anywhere."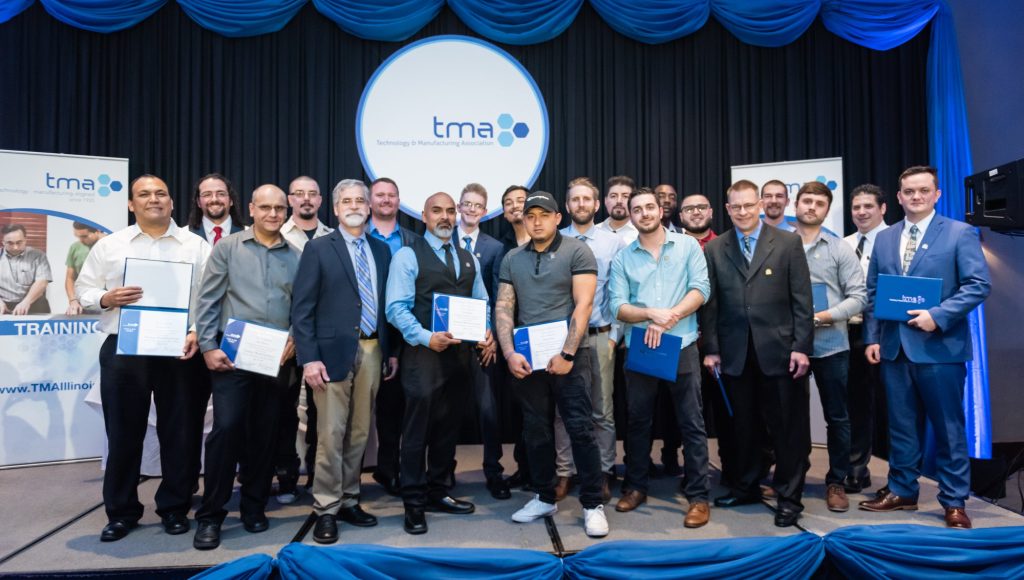 To receive the high standard industry training, students attend class twice a week from 6 p.m. — 9 p.m. for 28 weeks each year, in addition to working full-time at their sponsored TMA member company.
During their first year, the graduates are taught basic skills such as shop math, blueprint reading, and the basics of machine tool technology. In their second year, students begin their discipline in mold making, CNC programming, or tool & die. In their third year, students continue their education with more advanced training.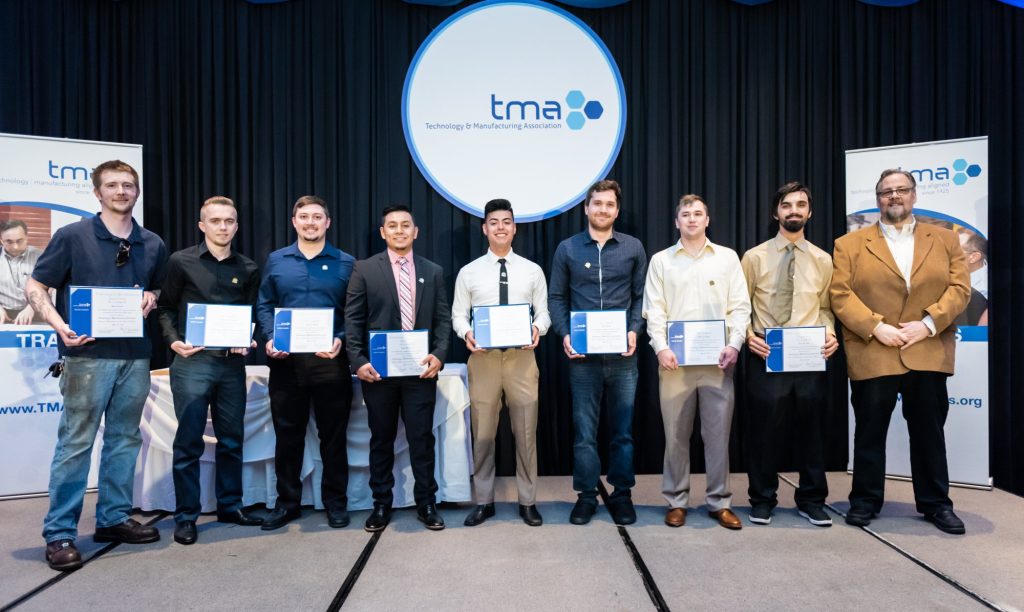 "Nearly 3.5 million new manufacturing jobs will be created over the next decade, and two million of them will go unfilled due to lack of skilled training," TMA Chairman Rich Hoster, who provided the evening's keynote speech, said.
Manufacturing is an increasingly evolving industry that requires the next generation of workers to be prepared and equipped with the skills for the job, Hoster said.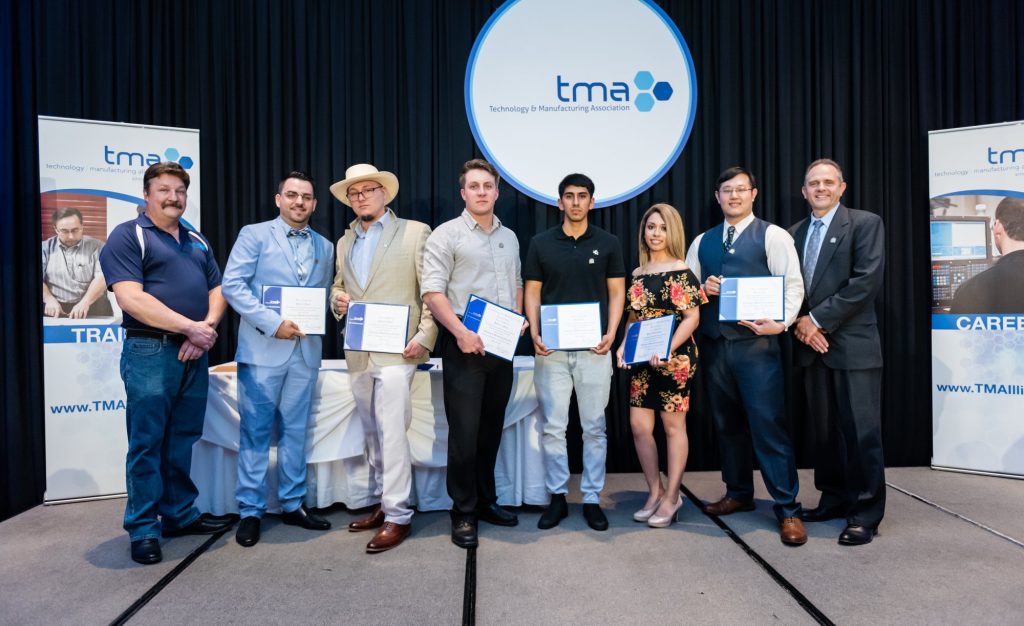 "This program helps close that gap, giving these graduates a skilled trade and employment opportunities in manufacturing," he said. "These 39 apprentices will be a huge asset to the Illinois manufacturing community for decades to come."
The TMA Related Theory Apprenticeship Training Program has been assisting member companies in training their apprentices for over 70 years. TMA Training and Education is the largest, most recognized precision metalworking apprenticeship program in the United States.
From TMA's June 2019 News Bulletin. Browse the edition HERE