Manufacturing the topic with WIND AM 560 Dan Proft and Amy Jacobson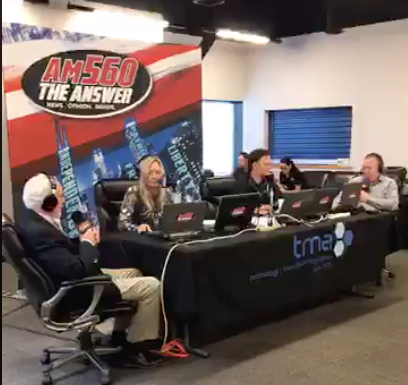 SCHAUMBURG – As part of WIND AM 560's Business Tour, morning talk show hosts Dan Proft and Amy Jacobson brought their show to the Technology & Manufacturing Association's headquarters in Schaumburg, Illinois Tuesday morning, May 14, 2019.
During the final hour of their four-hour long show, Proft and Jacobson focused on manufacturing and the effects local, state and national politics is having on the industry. They spoke with TMA President Steve Rauschenberger and TMA Board Chairman Rich Hoster, who is CEO of Smith & Richardson in Geneva, Illinois.
The interview lasted a little over 13 minutes: