Ford Motor announces $1B investment in Chicago plant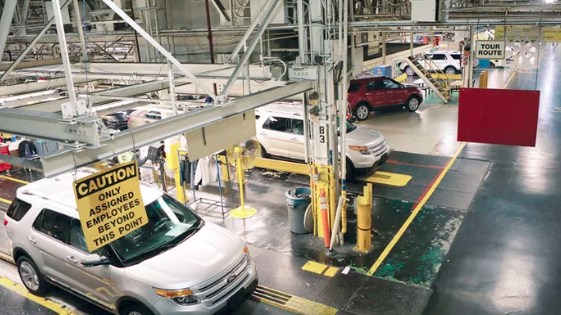 Ford Motor made an announcement Thursday at the Chicago Auto Show that is good news for Chicago area manufacturing, Bloomberg reports:
Ford Motor Co. is investing $1 billion in two Chicago factories and hiring 500 full-time workers to expand its ability to crank out high-profit sport-utility vehicles, including its new Explorer.
Chicago Mayor Rahm Emanuel and Joe Hinrichs, Ford's president of global operations, made the announcement today at the Chicago Auto Show. The investment in the assembly and stamping plants fulfills an obligation the company made in its 2015 contract with the United Auto Workers. Ford is set to bargain a new pact with the UAW later this year.
When Ford finishes hiring for these jobs, there will be 5,800 workers divided between its Torrence Avenue and Chicago Heights plants, according to a statement from the automaker. Hiring began in December, and the plants' transformation will begin in March, expanding the plants' production capacity.
"Adding 500 jobs to a plant that's already running around the clock is exciting," Hinrichs said.
Read the rest HERE.