Chicago area manufacturer applauds trade tariffs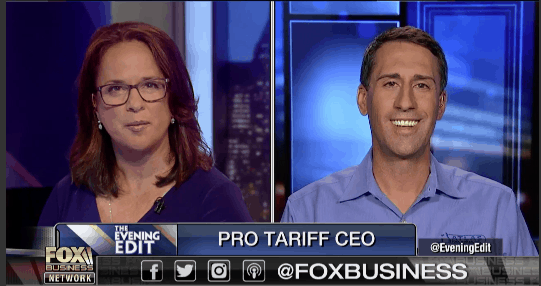 Tariffs are good for Atlas Toolworks of Lyons, Illinois, Zach Mottl said on Fox Business this week after visiting the "Made in America" showcase at the White House Monday.
"Tariffs are one tool to fight back," Mottl, who also serves as TMA's Government Relations Committee chairman, said. "They'll bring global supply chains back to the US."
It's about regaining wage and income growth, Mottl said. "We've watched the middle class stagnate… Tariffs could change that. There's a lot of upside to this strategy."
Last week, TMA members were surveyed as to their views on tariffs, and they were split – half supporting, half opposing.
The Fox Business interview with Zach Mottl is HERE.