Cong. Roskam explains two competing views on business success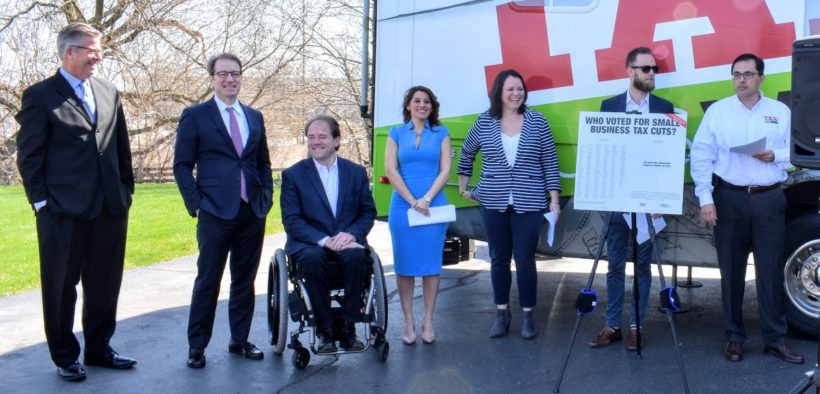 WAUCONDA – Monday morning, US Congress members, a state Senator, small business owners and a network of job creators met at HM Manufacturing in Wauconda to celebrate how federal tax cuts are helping both employers and employees with new opportunities, raises and bonuses.
Job Creators Network spokesman Alfredo Ortiz introduced Illinois Congressman Peter Roskam (IL-6) (second from left in above photo) spoke to the gathered crowd about competing views of the economy.
One view says "if you are successful, that means you had an unfair advantage." A different view says if a family is successful in growing their business, that's a good thing for everyone – the business creators, the employees, their customers, their suppliers.
Listen to Roskam's comments below: