American schools stricken with "Walking Dead" syndrome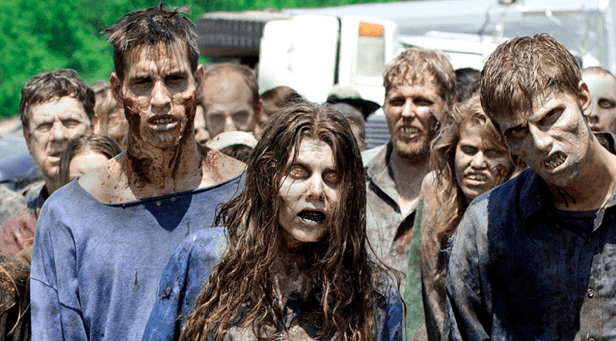 But no need to panic, there's an antidote ready 
Opinion by Montez King & Steve Rauschenberger – 
Currently, there is a "Walking Dead" syndrome in high schools and on college campuses that is hindering the ability of students to find rewarding careers and is holding back the economy. Of course, we're not talking about real flesh eating zombies wandering our schools. We're talking about students who are going through the motions of a traditional education system that does not prepare them for their future career. Unfortunately, the majority of these students are not aware of other education alternatives that can provide a successful, debt free, and rewarding career.
Our economy is rapidly evolving and the jobs of today and of tomorrow require a hybrid style of training and education for a qualified workforce of the future. Currently, many students graduate college without the skillset or experience that is required to be successful in most industries, especially the manufacturing industry.
Over the next decade, 3.5 million manufacturing jobs will need to be filled. The real horrifying analysis is that 2 million of those jobs are expected to go unfilled because of the skills gap. Furthermore, there are 5.5 million disconnected young people who are currently out of school and are not working.
As a result, exciting opportunities exist for today's youth. In fact, later his month 51 students will complete TMA's 3-year Related Theory Apprentice Program, which has been training apprentices for over 70 years. These students are graduating into full-time, lucrative jobs with no debt and incredible growth potential.
Montez King is an incredible example of the potential that exists in manufacturing for young people. An inner city kid, he escaped poverty and a failing school system and achieved success through a career in manufacturing. Early on in life, Montez was fortunate enough to stumble upon a trade school, and he took hold of the opportunity with both hands. Today, he serves as Executive Director of NIMS, and delivered the commencement address at TMA's 2018 Related Theory Graduation.
We need more young people, and their parents and educators, to have open minds when it comes to manufacturing careers. It's been longer than we care to acknowledge since we were kids, but if you were to tell us that we could make over $100,000 with a STEM education, we could've avoided thousands of dollars in student loan debt, and we wouldn't have to wear a suit – that would undoubtedly spike our interest.
With every TMA and NIMS training and graduation, we're raising awareness of the significant benefits of a manufacturing career. We have to stay the course and keep engaging the next generation of manufacturing. We keep using "we" because we as Americans have a lot to gain from a thriving manufacturing industry.
Montez King, Executive Director, NIMS
Steve Rauschenberger, President, TMA