TMA To Host Congressman Hultgren In November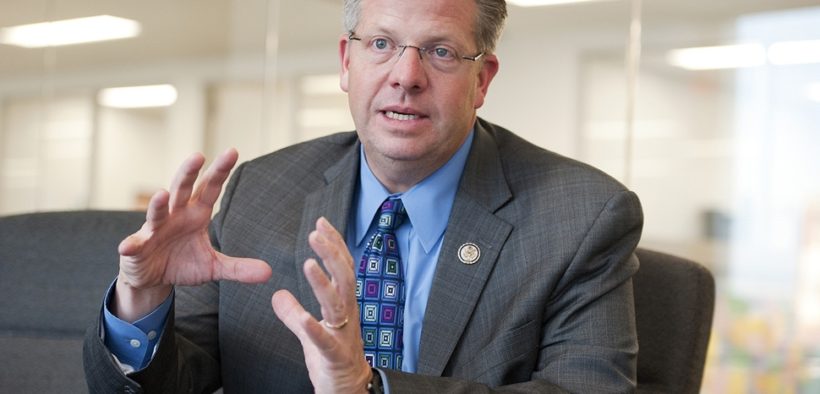 Illinois Congressman Randy Hultgren (IL-14) recognizes the importance of manufacturing in his home district and state with a letter published in the Northwest Daily Herald. 
Congressman Hultgren will be visiting with members of the Technology & Manufacturing Association over breakfast November 13, 2017 at their Schaumburg headquarters. You won't want to miss this chance to hear from a federal lawmaker that embraces manufacturing and encourages the industry to the next generation. For more info about the event, reach out to ACortese@tmaillinois.org.
As Rep Hultgren writes: 
This month we celebrate National Manufacturing Day, and the adage still is true: "When manufacturing is strong, America is strong." Manufacturing is key to our economy, offers good-paying jobs and career opportunities, and has transformed into an increasingly high-tech and innovation-driven sector.

At $2.17 trillion in output, U.S. manufacturers represent the world's ninth-largest economy. More than 12,800 manufacturers alone produce in Illinois – companies I've seen firsthand, such as Bison Gear in St. Charles, Plano Molding in Plano and J.S. Goray in Wauconda.

These Illinois manufacturers provide more than 573,000 workers, with jobs at an average salary of $79,553.

Modern manufacturing is efficient and digital. Public-private partnerships such as the Digital Manufacturing and Design Innovation Institute at Goose Island work with manufacturers, academia and government to deploy cutting-edge technologies and educate tomorrow's workforce.

But robust manufacturers need friendly environments in which to thrive.

Last year, I hosted a district forum on how to empower small businesses and manufacturers. We discussed reforming an outdated tax code, investing in research and development, cutting burdensome regulations, fostering public-private partnerships and training the next generation of skilled workers and apprentices.

With comprehensive tax reform on the table I introduced the Bring Small Businesses Back Tax Reform Act. My proposal to bolster small businesses and manufacturers was included in the House's tax reform blueprint.

Illinois manufacturers already compete globally, and I have introduced the Modernizing American Manufacturing Bonds Act, which modernizes the financial tools they use to remain competitive.

A skilled workforce is critical to manufacturing growth and competitiveness. I have co-sponsored legislation to allow manufacturers a tax credit for hiring apprenticeship employees.

Manufacturing workers and companies help create the quality of life we enjoy. This month, we reaffirm their fundamental contribution to America's strength and prosperity.

Congressman representing Illinois' 14th District