Good And Bad News With Upswing In Manufacturing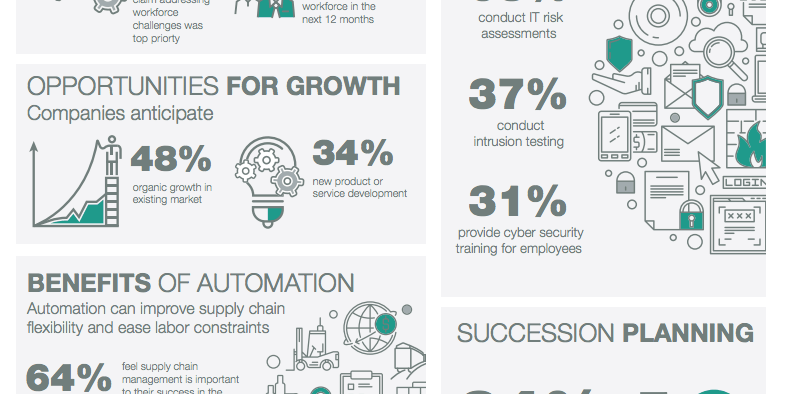 NAPERVILLE – With a renewed optimism among U.S. manufacturers is coming some cautions, a recent study by Naperville-based Sikich LLP shows.
While nearly half anticipate opportunties for growth in the coming year, they say the skills gap could hinder taking full advantage of the opportunity to grow, the study said.
Cyber security is another concern as technology advances and the rush to be involved leaves companies vulnerable to cyber attacks.
While automation is an option, it's expensive and needs to coordinate with the project opportunities that arise.
Then there is succession planning – a touchy subject that many are not focused on.
More at the Sikich study HERE, and more on how TMA is prepared to help with workforce development in the soon-coming August 2017 News Bulletin.