TMA Elects New Officers & Board Members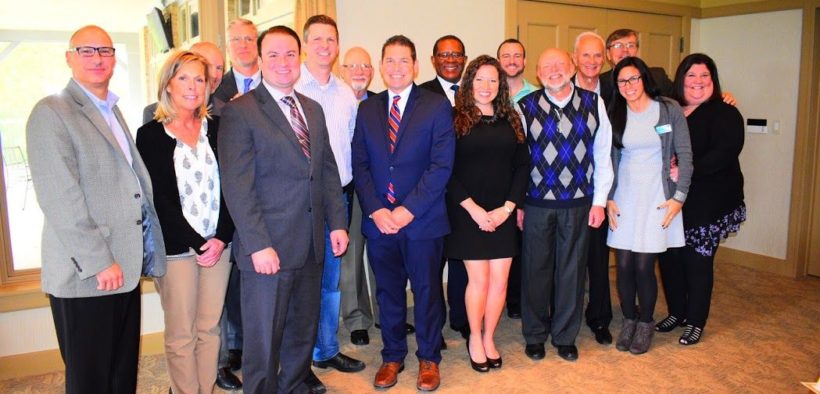 SCHAUMBURG, IL – Last night, at the 91st Annual Meeting of the Technology & Manufacturing Association (TMA), Members elected new Officers and several new Board Members for the association.
Steve Rauschenberger was re-elected as Secretary and President; Aaron Wiegel (Wiegel Tool Works) was elected Chairman; Todd Beauchamp (ASK Products) was elected Vice Chairman; and Rich Hoster (Smith & Richardson) was elected Treasurer. In addition, four new members were elected to the Board of Directors: Tom Hacker (C&L Supreme), Tom Hilaris (Ergo Seal), Wade Keats (Keats Manufacturing), and Rocco 'Rocky' Palmi (Ramcel Engineering).
"I want to thank outgoing President Jim Carr (CARR Machine & Tool) for his service to TMA and our membership," said Aaron Wiegel, 80th Chairman of the Board of TMA. "With a growing, vibrant membership, TMA is poised to continue expanding in our 92nd year. I'm excited to serve with this talented Board of manufacturing leaders."
Members of the TMA Board of Directors serve three year terms, to ensure a consistent and healthy rotation of talented members onto and off of the Board.  The new Board began serving immediately after being sworn in yesterday evening.
"With all the challenges facing manufacturers in Illinois, our members have proven to be the cream of the crop. These small- to medium-sized manufacturers have withstood the recession and Illinois' attempts to make it nearly impossible for them to do business. Despite the challenges, they are thriving, and that's a testament to these business leaders and their employees as well as the support that TMA provides," said Steve Rauschenberger, TMA President and former State Senator.
The new Board will be toasted at TMA's 91st Annual Dinner at the Mid-America Club on Saturday evening. This celebration of manufacturing in Illinois will also feature award presentations to leaders in manufacturing, including an outstanding female manufacturer and a young leader.